Bliži nam se Halloween, tako da ćete na HorrorHR-u moći čitati o nekim TV sadržajima o kojima inače ne pišem. The Simpsons je još mainstream, ali nekih par stvari na koje naletih su eto, malo drugačije…
The Simpsons svaki Halloween imaju sada već kultnu tematsku epizodu pod imenom "Treehouse of Terror". Sada se vrti 27. sezona, a "Treehouse of Horror XXVI" će biti S27E05 epizoda koja će se emitirati ove nedjelje. Za sada, lagano zagrijavanje uz "Halloween of Horror".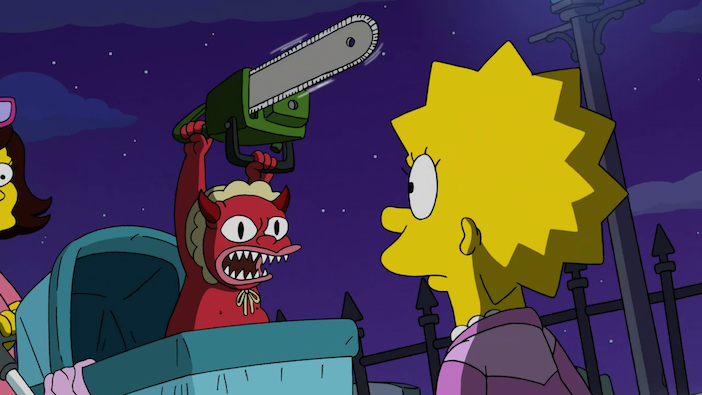 "Halloween of Horror" je epizoda koja se, za razliku od Treehousea, dešava u "normalnom timelineu", a počinje sa Homerom koji uređuje svoju kuću u najboljem mogućem Halloween điru. Sa Lisom odlazi u lokalni horor zabavni park, gdje se ona totalno uplaši i eto, Homer odlučuju maknuti sve Halloween dekoracije da mu kćerka provede večer bez straha. U stilu home invasion horora, u igru ulaze tri maskirana kriminalca, koji napadaju Homera i Lisu.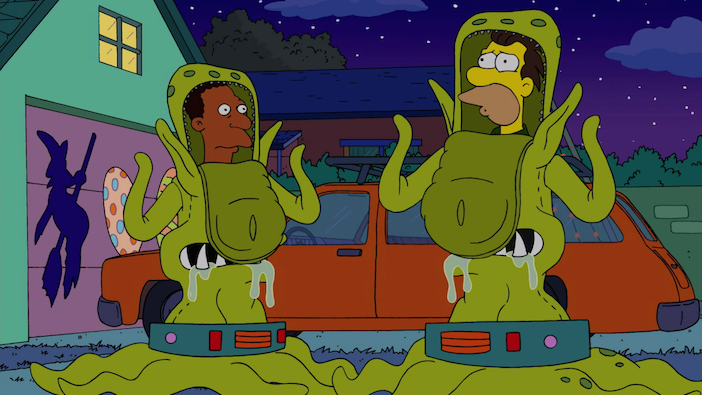 Par odličnih zajebancija na horore, nešto dobrih maska, malo pjevanja i eto, zagrijavanje za The Simpsons Halloween je počelo…