America's Scariest Halloween Attractions je TV specijal koji je Travel Channel objavio još daleke 2006 godine. U njemu se gledatelje provodi kroz kojih 5-6 odabranih Halloween atrakcija.
Atrakcije obrađene u ovoj 40 minuta dugoj epizodi (Travel Channel je nakon toga izbacio još dvije, treća se vrti ovaj tjedan) su različite – od ukletih zatvora, preko Bates Motela i vožnje na selu, do partya na legendarnom brodu Queen Mary.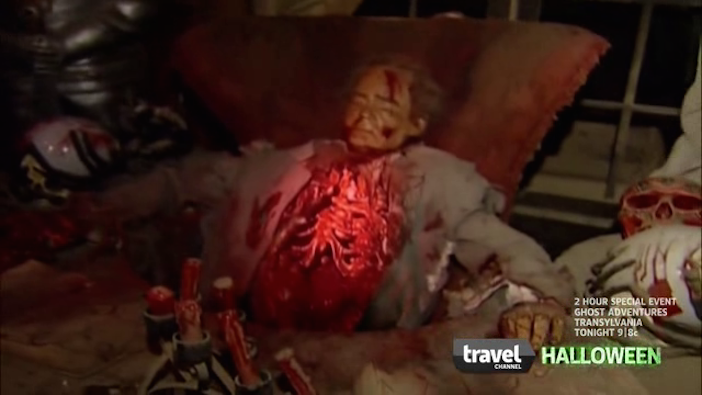 Od prikazanih zanimljivo je spomenuti "Eastern State Penitentiary" – zatvor i Philadelphiji, koji je sada baza za Halloween atrakciju na kojoj radi kojih dvjestotinjak ljudi. Disclaimer: meni ovaj tip atrakcija sa živim glumcima je totalno bezveze (čitaj sranje), prošao sam ih par po svijetu (UK, USA, Italija) i ništa me to baš ne fascinira.
Ono što je zanimljivo u spomenutom segmentu je kako se organizira i vodi ovaj tip atrackije. Pripreme za makeup, glumu itd.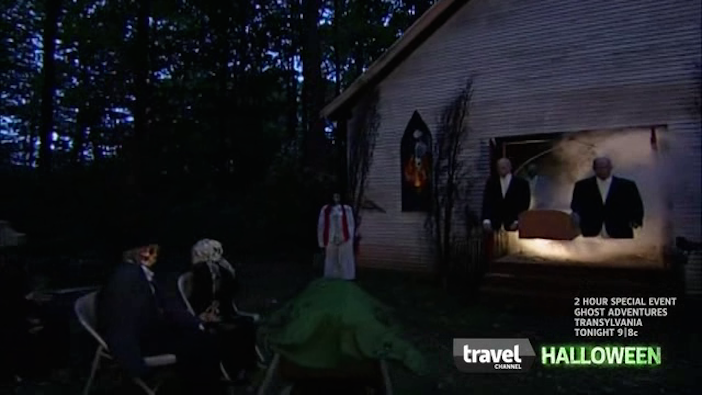 Po viđenom, "Haunted Hayride and Bates Motel Haunted House" ima par stvarno lijepo dizajniranih setova, pogotovo ovaj na slici gdje su rekreirali cijelu crkvu i hororičan pogreb (slika gore, makar je malo tamno).
Za više informacija pogledajte ovaj specijal ili potražite atrakcije na Googleu.