Tales of Halloween je novi horor omnibus na kojemu je radila ekipa koja uključuje vrlo poznata lica iz omiljenog nam žanra. Trailer i poster koji su postavljeni na forumu djelovali su dosta dobro, a gdje ćeš bolje od Halloween tematike u listopadu.
Ne znam točno dali sam pogodio sa brojem segmenata, ali u Notes aplikaciju na iPhoneu, koju ponekad koristim za zabilješke upisao sam 10 pričica. Dok sam gledao završnu špicu i popis ljudi koji je radio na određenim segmentima, djelovalo mi je da sam jednu priču falio, ali nije toliko ni bitno. Volim pogledati dobar horor omnibus, a problem je što ih nema previše. Nažalost takva je situacija i ovdje, nevezano za dobru ekipu i Halloween tematiku, ovo mogu staviti u kategoriju – gledljivo i ništa više.
Kako to inače biva, prva epizoda "Sweettooth" je i najbolja. Brdo omnibusa i horor serija (recimo Masters of Horror S01E01 – Incident On and Off a Mountain Road) uvijek započinju sa najboljim uradkom, a onda lagano ideje i egzekucija opada. "Slatki zub" u ovom prvom segmentu je urbana (ne toliko) legenda o duhu koji ne preza u nabavci slatkiša pa makar ih morao jesti iz nečije utrobe. Baš dobra epizoda sa jednim odličnim horor elementom (onaj bizarni trk za bejbisitericom u jednom kadru).
Nakon toga ide uradak Darren Lynn Bousmana koji puca na Halloween kaos kada se ozbiljno shvati onaj "trick" dio uzrečice "trick or treat". Komični elementi mi baš nisu pasali, posebice nakon prvog segmenta koji je ozbiljan. Ovo prati segment sa Tiffany Shepis o osveti djece jednom čudnom društvu, loš twist koji se fura na The Twilight Zone.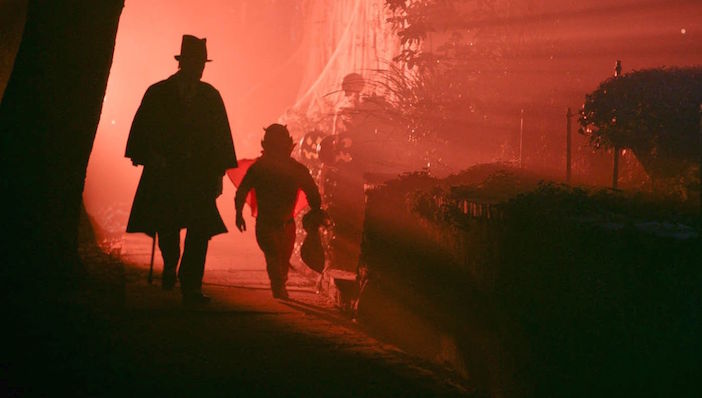 Sada ulazimo u fazu modernog westerna, gdje mulac radi pakt sa demonom da se usprostavi lokalnim bullyima koji su mu pred X godina ubili roditelje. Čudna priča, obrada westerna u urbanom okruženju. Peti segment ima pak all star ekipu, ali više kao da se pojave nego što im je utjecaj na radnju – Mick Garris, Stuart Gordon, Barbara Crampton i ona baba sa gas maskom iz The Conjuring organiziraju Halloween party sa kojega glavna protagonistkinja odlazi doma u strahu da je netko proganja. Odlični horor elementu, pogotovo sa bićem u magli i na kraju.
Lucky McKee sa svojom muzom Polyanna Mcintosh obrađuje temu Ivice i Marice u prilično bizarnom okruženju bračnog para i gđine želje za djetetom. odlične performanse, ali priča je nekako čudna, gledljiva, ali kvari je izgled dodatnih ruku u vještice.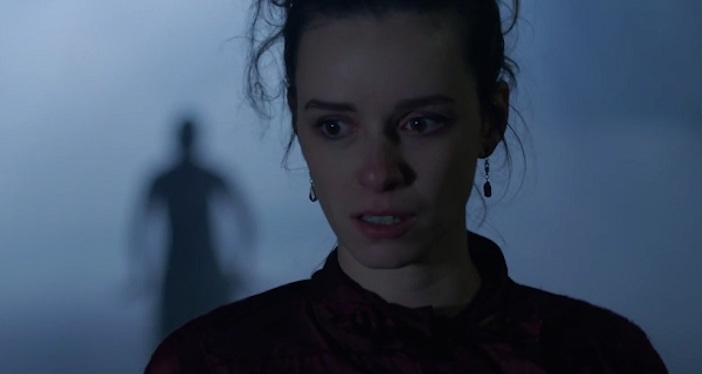 Kada ljudi briju na uređivanje vrta za Halloween, onda se sa jedne strane nađe odlskuler sa Universal Monsters đirom sređivanja, a sa druge strane ulice metalci koji briju na gore. Borba vrtova postane borba na život i smrt. Bezveze. Mike Mendez je sazlužan za epizodicu u kojoj lovac postane lovina, slasher killer ala Jason mora bježati od svoje žrtve koja je pod kontrolom vanzemaljaca. Djeluje ludo, ali je baš nekako zabavno + ima i stop motion animacije ;)
Otmica gone wrong, dva klipana otimaju djete bogataša za vrijeme Halloweena, ali skuže da je mali zapravo monstrum. Gledljivo, ali to je to. Zadnja priča je ona oid strane Neila Marshalla, a zapravo je zajebancija na monster movies u kojemu je ubojica oživjela bundeva. Glumi Kristina Klebe, a vidjeti ćete i Adama Greena (kao murjak u par segmenata) te Joe Dantea.
Usput, "okvirni" segment glasovno preko radija prati Adrienne Barbeau (nod na The Fog).
Kako i rekoh, samo gledljivo, očekivao sam puno puno više – razočaran sam sa viđenim…