Universal je najavio oživljavanje svojih kultnih monstruma, a prvi doticaj sa osvježenim legendarnim likovima imamo kroz The Mummy. Filmovi će (sudeći po ovom) vrlo vjerojatno izgubiti svoju dušu i otići nekim drugim, uberkomercijalnim putevima.
Tom Cruise glumi vojnika koji iskorištava svoju lokaciju na bliskom istoku za krađu antikviteta. Pri jednoj akciji nailazi na nešto veliko, sarkofag misteriozne princeze "koju je povijest namjerno izbrisala". Vojska leđero oskvrne kompleksnu grobnicu/zatvor i Tomov lik u pratnji arheologice i svoga kompića kreće avionom prema Velikoj Britaniji. Tamo avion pada i kreće zabava…
The Mummy (trailer) komotno mogu podijeliti na dva dijela po otprilike sat vremena svaki. Makar se na forumu spomenulo da je ovo daleko od horror filma, ne bi se složio sa tom tvrdnjom. Prva polovica filma mi je čak bila solidna – dakako za mindless big budget akcić, a tu itekako iskaču horor elementi. Da je ovo snimljeno u low budget varijanti, prva polovica bila bi dobra inspiracija za nekakav 80s hororčić. Sexy princeza/poluleš/mumija/šta već ne u svojim pokušajima da dođe do Cruisea koristi standarde horor žanra – od zombie pratitelja, preko "duh te prati" scena, do nekakvog J-horror pretvaranja leš <-> gospođica.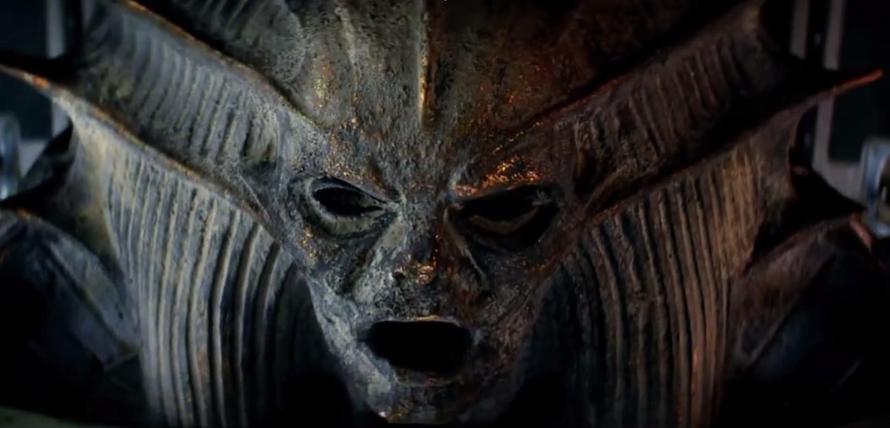 Taj prvi dio je zabavan makar je i tu evidentno pretjerivanje sa flashback i daydreaming scenama, koje su repetitivne, često nepotrebne i zapravo jeftin način da se scenaristički pospajaju kraj sa krajem. A onda kreće onaj čudni dio…
Universal ne želi klasične Universal monstrume – to je itekako evidentno. Ono što žele je parirati Marvelom svijetu. U igru ulazi superjaka organizacija na čeku sa doktorom Jekyllom. Oni skupljaju, ubijaju i što već ne monstrume po svijetu i završni dio The Mummya je apsolutno izjednačen sa bilo kakvom origins pričom kakvu superheroji imaju u svojim filmovima.
Tom Cruise u filmu glumi Tom Cruisea. Vjerujem da znate na što mislim. Njegovo šegačenje je već viđeno, a stvarno ne znam čemu su u film stavili lik njegovog tupavog prijatelja koji je malo pa zombie, malo pa duh. Zapravo znam, što pričam gluposti, furaju se na obvezne komične ili "komične" momente iz Marvelovih blockbustera.
Klasičan blockbuster – pare utrošene u spektakl i efekte, ostalo je u tragovima.