"The Bad Nun" ima čast da bude prvi film u novom serijalu tekstova pod nazivom Fast Forward. Ukratko, riječ je o filmovima koji su ko' stvoreni za premotavanje.
Britanski film bez budžeta koji se reklamira da je rađen po istinitim događajima u originalu se zvao "The Watcher". Budući da je riječ o slasheru sa časnom sestrom kao ubojicom ipak su se odlučili pojačati ime i iskoristiti famu oko The Nun.
Znači radnja iliti "radnja" – cura se preseli u Bed&Breakfast u kojemu uskoro preko ulaznih vrata (doslovno bez gledanja, ?!) počne komunicirati sa časnom sestrom. Uskoro skuži da je riječ o nekome tko bi je htio ubiti i dotična cura 70 minuta loše glumi paniku u kući, ispred kuće i u crkvi. Tri mjesta radnje, doslovno tri ili četiri lika i "nevjerojatan" obrat makar od prve sekunde znaš tko je ubojica i zašto to radi.
Najbolji dio filma – znate ono kada se uvod filma dešava u prošlosti, pa onda piše u nastavku filma – tipa nakon 20 godina. Ovdje su otišli korak dalje u specifikaciji (koja dakako nema nikakve veze sa daljnji tijek filma:)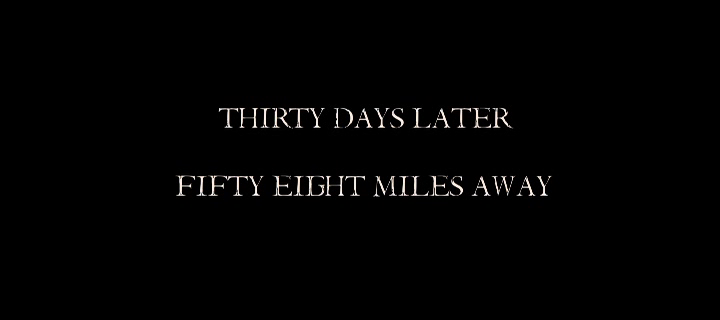 Vjerujem da ima još koji novi horor šrot koji se piggybacka na časne sestre, pronađem ga pa vas upoznam i sa njim…