Makar mi je riječ o kultnom serijalu iz djetinjstva, već koje vrijeme preskačem Puppet Master filmove. Kvaliteta je drastično opala i iz daleka se vidjelo da se filmovi snimaju samo zato jer je netko imao pravo na Puppet Master ime. Iznenadile su me prve recenzije za "Puppet Master: The Littlest Reich" (poster/teaser) – ljudi koji su ga gledali na nekoliko žanrovskih festivala imali su generalno pozitivne komentare.
Po tekstovima djelovalo mi je da se novi Puppet Master dodatno poigrava sa nekim trenutnim trendovima; političkom korektnošću, SJW (social justice warriorima) te uvijek prisutnim rasizmom. Ajde, dao sam filmu šansu i u globalu "The Littlest Reich" je ispao najbolji Puppetmaster izvan onih originalnih 80/90s filmova.
Moju posljednju rečenicu nemojte shvatiti kao de facto preporuku za "Littlest Reich", ali film je zabavan. Reich se odmiče od zadnjih šrot nastavaka iz nekoliko različitih perspektiva – ima začudo solidnu glumu, podosta akcijanja ubojitih lutaka i još više praktične splatter makljaže. Splatter je na trenutke over the top, ono early Peter Jackson stil, nema CGI-a, već samo (u globalu osrednji) praktični efekti. Budžet je evidentno bio viši od uobičajenog.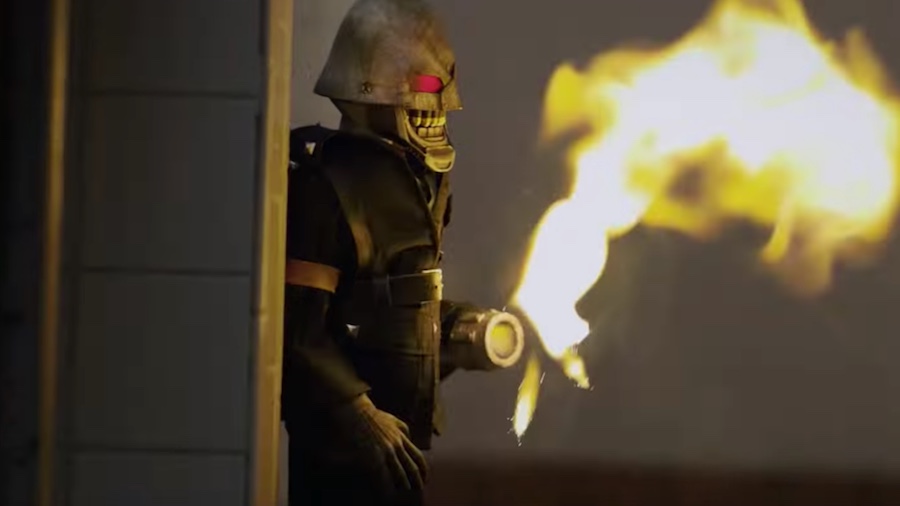 Obračun sa političkom korektnošću je u spomenutim recenzijama iznimno preuveličan, u najmanjem reichu lutke se obračunavaju primarno sa ljudima židovskog porijekla i drugih rasa – i to bi bilo to.
Najbolji dio ovog filma je kakvih pola sata koji se dešava na konvenciji Toulonovih fanova – ekipa se skupila na aukciji prodati lutke iz svojih kolekcija, ali dakako male beštije oživljavaju i onda u 80s điru imamo niz scena u stilu – jedna nova lutka i jedan brutalni napad na njenog vlasnika. Odradi i ponovi, što je definitivno fora. U igri je brdo novih lutki, od nekih bizarnih žaba do bebe Hitlera.