Dok sam gledao, razmišljao sam da bi satima pisao i objašnjavao "ovo", pa evo da krenemo sa prvom foto "recenzijom" na HorrorHR-u…
Rock'n'Roll band dolazi na seosko imanje gdje će uvježbavati svirku i upražnjavati sve ono što dolazi sa tim kada si poznati bend. Cool njuške, trovremenski taft i to…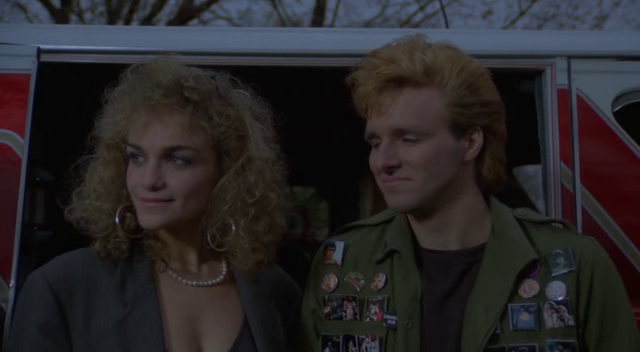 Lead singer u elementu! Prva od dvije loše pjesme koje možemo poslušati u cjelosti.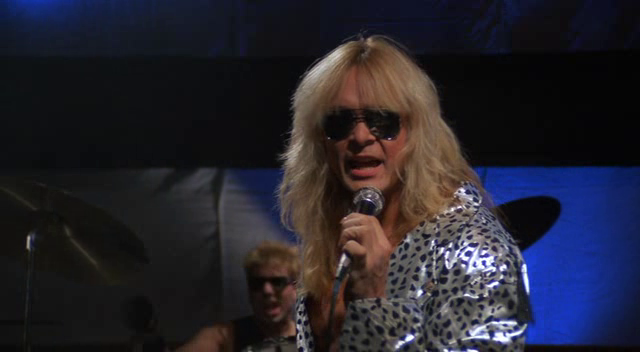 Pojavi se gumeno falusoidno biće. Zapravo pojavilo se još malo ranije, kada je iz glave menadžeru benda u cugu uštrcnulo nešto spermovito.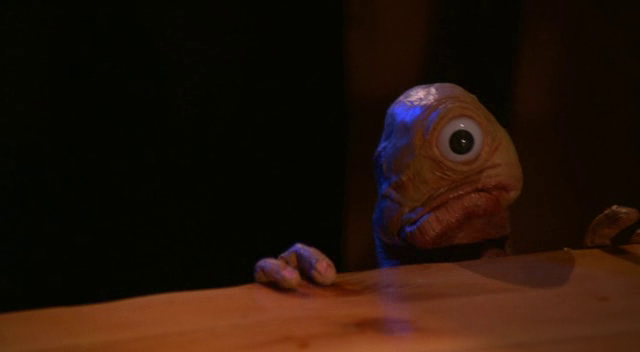 Članovi društva počnu se pretvarati u druga gumena bića. Akcija spektakularno jednodimenzionalna, uz neke bizarne zvučne efekte.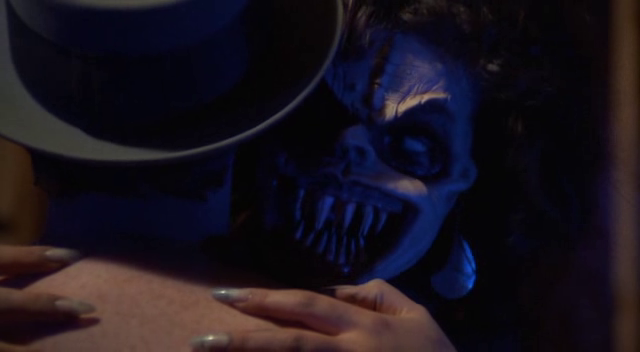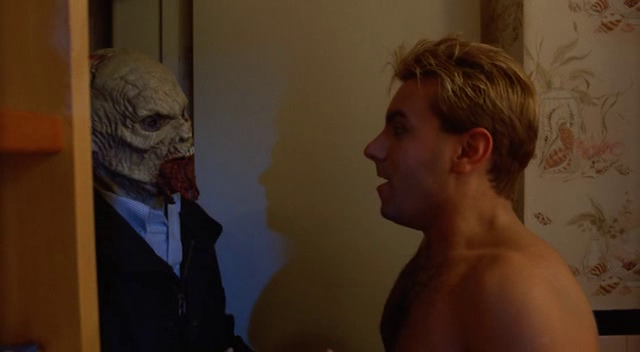 Ipak je riječ o filmu Rock 'n' Roll Nightmare, evo drugi glazbeni broj sa novom oblekom. Bolje mu je stajala ona gornja, zar ne?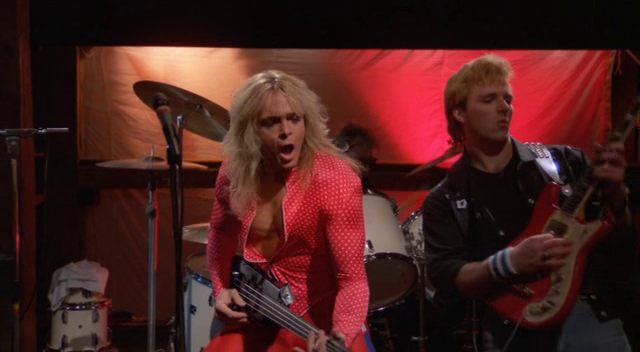 Uopće ne znaš što se zbiva, tko su ti gumeni demoni? Evo i komad piletine u frižideru je podemonio.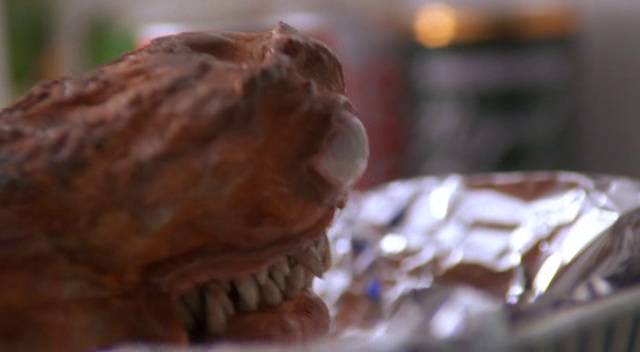 Odjednom se pojavi neki mulac, koji se odmah pretvori u demona. Hmmm pa to je mulac (valjda) iz uvodne scene, koja nema skoro nikakve veze sa filmom.
Malo je mračno, ali evo nam i Belzebuba! TKO ĆE SADA SPASITI STVAR???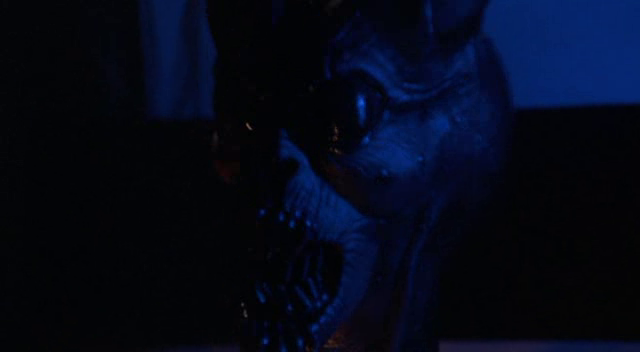 Kad si frontmen grupe gotovo si besmrtan – ali – dotični nabildani plavojko je uz to i – arhanđeo!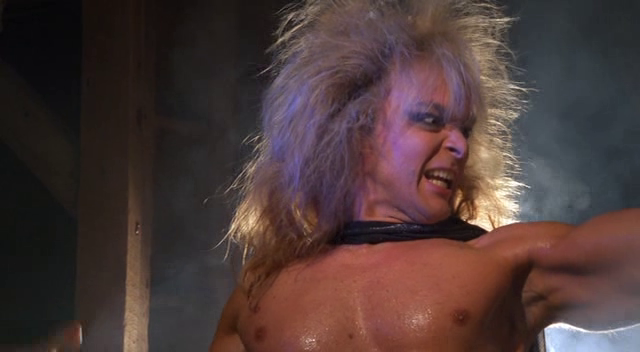 Srdžba pravednika!!!
Gumenoliki cooler samo takav…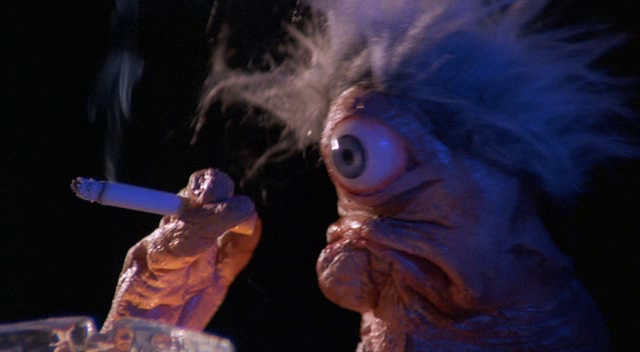 Borba sa belzebubom gdje dotični baca nekava gumene zvijezde sa okom :D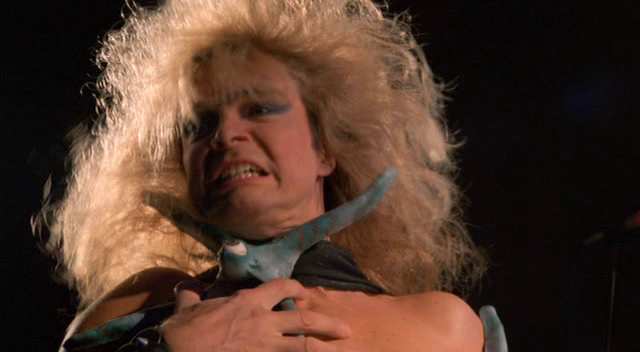 I to je to…
Sad recite da nije bolje ovakav foto-review nego da sam pričao o lošoj mjuzi, gumenim jeftinjavama itd? :)
Update #1 – ooops, skužih da sam ovo recenzirao već 2007 – o jebate baš dugi tekst napisah tada.