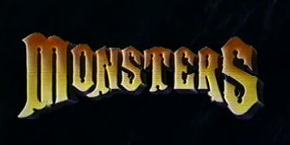 Monsters je horror serija koju je osmislio Richard P. Rubinstein, producent poznatije serije sličnog koncepta Tales from the Darkside. Serija se počela prikazivati 1988. godine, taman nakon što je ova potonja završila sa svojom posljednjom četvrtom sezonom. Epizode traju po dvadeset minuta i serija Monsters je, kao što to i ime kaže, bila više fokusirana na horror. Doživjela je tri sezone i 72 epizode.
Epizoda #01 – Feverman
Siromašni farmer svoju bolesnu kćerku vodi kod lokalnog nadriliječnika za kojeg se priča da riješava bolesti koje doktori nikako ne mogu izliječiti. Misteriozni Feverman pokazuje da na svoj način iz ljudi vadi bolesti koje se manifestiraju u monstrume u pravom životu. Originalna ideja, gumeni monstrum, prosječni početak epizode.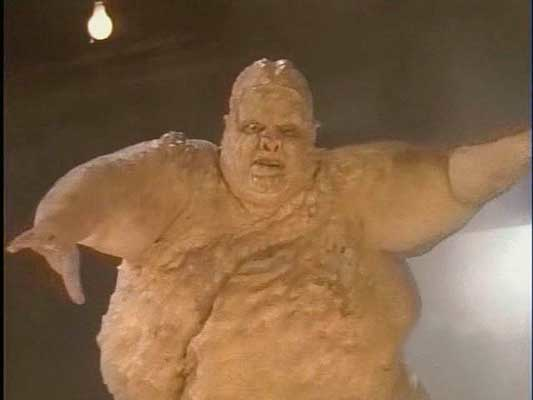 Epizoda #02 – Holly's House
Katherine je zvijezda emisije za djecu Holly's House u kojoj kroz primitivnu robotiku upravlja lutkom Holly. Holly postane ljubomorna i na svoj način oživi. Radnja bezveze, ali stvarno moram spomenuti da je prvih 5-6 minuta epizode totalno creepy. Zapravo niš se ne događa, ali samo kada vidite koncept dječje emisije i ultra lude glasove likova – posebice velike ptičurine – OMFG ;)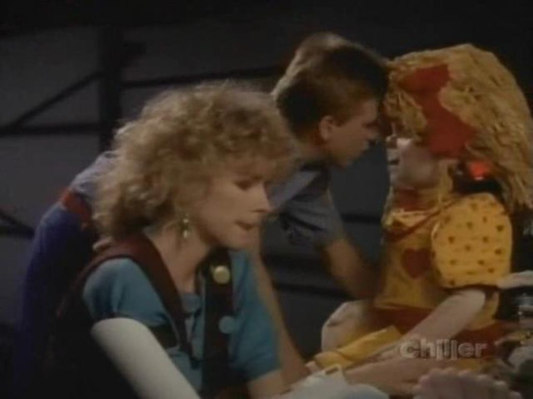 Epizoda #03 – New York Honey
Uf, ovo je bizarnost. Tip se počne buniti na bučnog susjeda koji cijele noći pušta klasičnu glazbu. Shvaća da mu je susjed znanstvenik koji u stanu pokušava od roja pčela složiti najbolji med ikada. Da stvari ne budu dosadne (makar jesu), kraljica pčela se pretvori u superzgodnu plavušu. Bezveze epizoda, ali pamtiti ću smiješne efekte na kraju kada se žena pretvara u monstruma.
Epizoda #04 – The Vampire Hunter
Vampiri. Glupa epizoda, čitao sam novine dok se vrtila, pa neću ni spominjati detalje.
Epizoda #05 – My Zombie Lover
Ovo je bilo nekako zabavno, možda najbolje od prvih pet epizoda. U svijetu gdje se zombiji dižu iz zemlje za Halloween, ova epizoda izgleda kao nekakva zombie romance verzija Cosbyevog showa :) Geekuša ostaje sama doma i na vrata joj pokuca zombie mulac koji je prije svoje smrti bio zaljubljen u nju. Solidni makeup efekti zombija, posebice usporedivši sa efektima prijašnjih epizoda.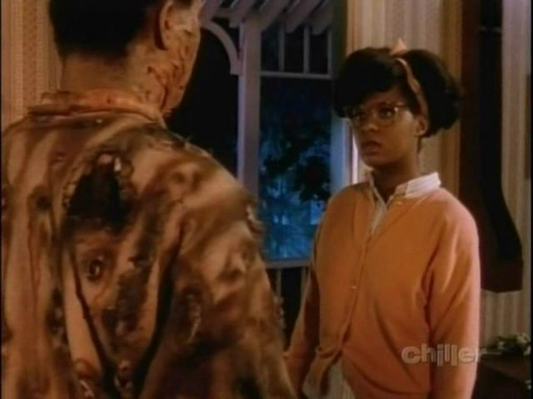 Za sada, serija i nije nešto… Usput, intro je preloš ;)