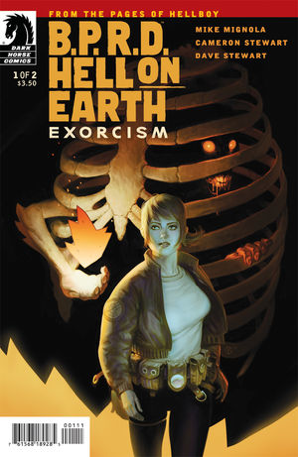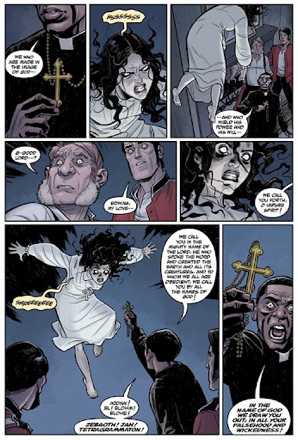 B.P.R.D. iliti The Bureau for Paranormal Research and Defense organizacija je za proučavanje i borbu protiv okultnog kreirane od strane Mikea Mignole, čovjeka koji je stvorio poznati strip serijal Hellboy. B.P.R.D. se pojavio u Hellboyu, a kasnije je dobio svoj zasebni serijal.
"B.P.R.D. Hell on Earth: Exorcism" je priča koja je izašla u dva stripa ovoga ljeta. Agentica Ashley Strode odlazi u Meksiko da prisustvuje egozrcizmu maloga dječaka. Demon koji izađe iz mulca govori joj da mora naći načina kako da se oslobodi demonov šef, koji je već sto godina zatočen od strane drugog B.P.R.D. agenta. Ashley pronalazi tog agenta, sada već stopedesetgodišnjaka i uz njegovu pomoć krene u obračun sa demonom.
Ovo mi je prvi dodir sa B.P.R.D. stripovima. Serijal skoro ima sto epizoda, a kako vidim osim zajedničke "big picture" poveznice, različite kolekcije priča se mogu čitati zasebno. Dosta zanimljiva radnja i odličan crtež. B.P.R.D. je poput Hellboya serijal koji ima veliki broj fanova, a bar po ovom prvom pogledu na njihov "univerzum", za to ima razloga.