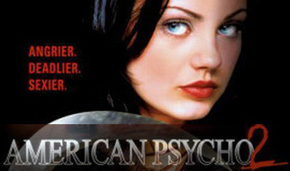 Neki sam dan sa boljom polovicom pohodio riječki Cinestar. Gledali smo "Forgetting Sarah Marshall", film koji sam zapamtio po marketinškoj kampanji u San Franciscu gdje su skoro sve klupice u centru bile obljepljene posterima kao iz "kućne radinosti" na kojima je pisalo "fuck you Sarah Marshall". Fora filmić ispao i sve to, ali poanta reference je to što je glavna ženska uloga u filmu Mila Kunis. U onim "ludim sedamdestima" mi nije bila nešto posebno (ni izgledom ni glumom), ali u ovom novom filmu izgleda stvarno fantastično. Jučer navečer gledam malo što bi mogao "pametnoga" pogledati i sjetih se Mile pa izvadih DVD njenog killer filma "American Psycho II".
Kada je film izašao dobio je strahovito loše ocijene, što je uz Milu bio jedan od faktora koji su kod mene izmamili želju za gledanjem istog. Onaj odlučujući čimbenik jučer koji mi je omogućio 80 minuta gledanja vrlo upitne kvalitete je to što uz Milu glumi ni manje ni više nego William Shatner. Svi ti detalji su se skupili u jedan "začarani" krug i nakon pogledanog filma mogu reći da je ovo jedno od najvećih smeća koje sam gledao.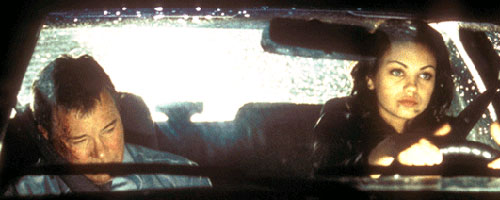 Postoji raznih kategorizacija smeća, ali kada se netko recimo trudi napraviti nekakav smisleni filmić, blasfemično ga nazove "American Psycho II" radi potpuno idiotne poveznice sa sada već kultnim originalom i upotpuni doživljaj sa jednim od najbanalnijih scenarija ikada – film se može prozvati smećom nad smećima.
Radnja ukratko: Mila Kunis glumi potpuno ludu studenticu koja je u mladostima imala neku bedastu tridesetminutnu poveznicu sa Patrick Batemanom. Sada joj je jedini cilj postati asistentica profesoru ex turbo FBI agentu kojeg glumi Shatner, ali tu postoji 5-6 kamena spoticaja – studenata koji se bore za istu poziciju. Dakakako ova ih kreće ubijati bla bla. Nevjerojatno je kako svaki pišljivi element ovoga filma smrdi na apsolutnu nekompetentnost. Radnja je kako sam spomenuo potpuno banalna, a prepuna je logičnih grešaka koje scenaristi uopće ne pokušavaju popraviti, nego se jednostavno zadovoljavaju sa dubokom ispodprosječnom levelu svoga "talenta".
Film je jednostavno preloš. Skoro da bi rekao da ga svi vi morate pogledati, samo da možete uvidjeti tu razinu jada koju nemogu dovoljno opisati riječima…