Zagora nisam čitao valjda negdje od 1992. godine, ali kada sam na Stripovi.com forumu naišao na najavu američkog izdanja u obliku impresivne knjige od preko 300 stranica, odlučio sam se za mali trip down the memory lane. Zagora je na engleskom izdala tvrtka Epicenter Comics, iza koje stoji "naše gore list" – Igor Maričić.
Pri kupnji su me najviše privukle naslovnice originalnih Zagora, budući da me nešto podsjetilo na album sa samopljepljivim sličicama koji je ne znam više ni kada izlazio. I tada sam kao mulac više vukao na natprirodne teme, tako da ako me pamćenje dobro služi, unutar tog albuma je bilo dvije stranice na kojemu Zagor na parobrodu plovi po rijeci, a napadaju ga Kraken i nekakve ribe-ljudi.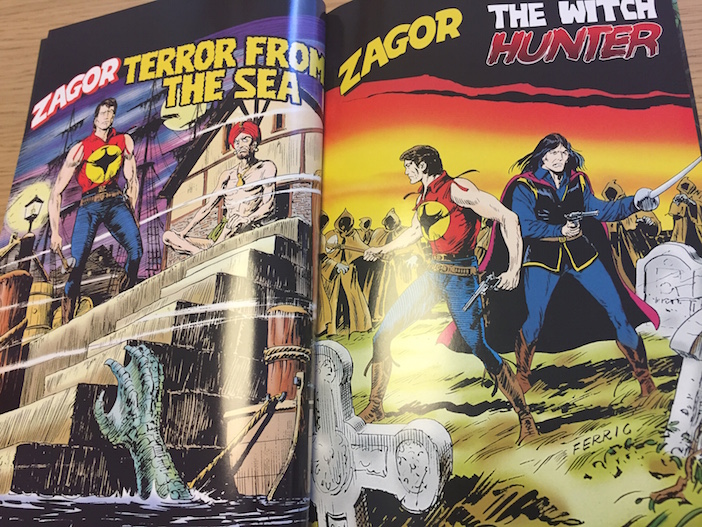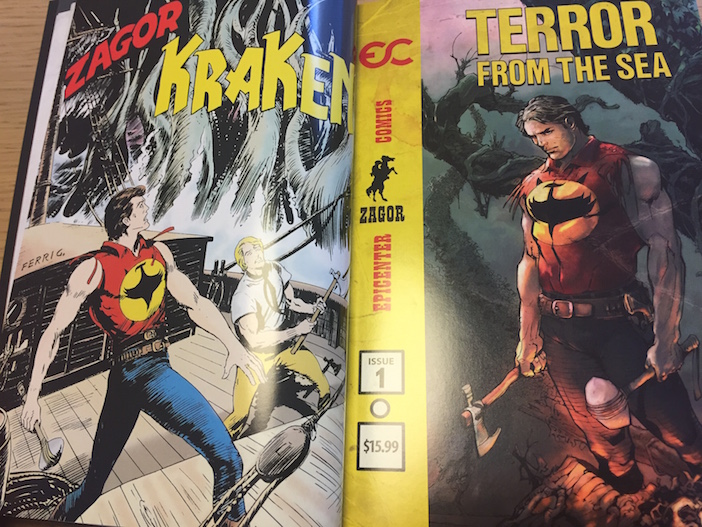 Na prvih dvadesetak stranica knjige nalazi se nekoliko eseja o Zagoru i ovoj priči. Vrlo kvalitetni tekstovi, koji su me sa jedne strane lagano podsjetile na lik Zagora, a sa druge dodale dodatne elemente vezane za "Terror from the sea", koje je zanimljivo pročitati nakon stripa.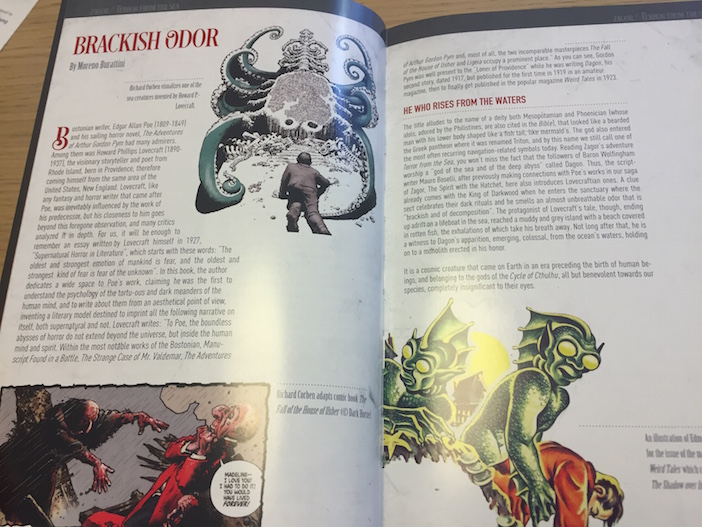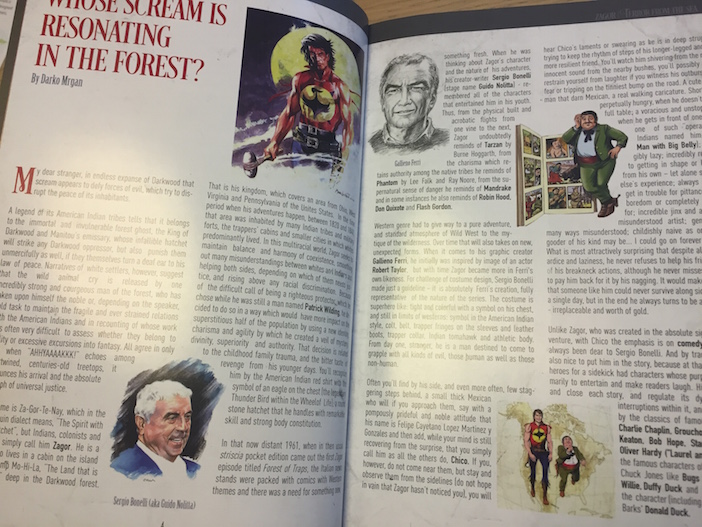 Glede radnje, Zagor i Chico su pozvani u Port Whale gdje se dešavaju nekakve zlokobne stvari. Nakon nekoliko dana hoda po kiši, stižu u malo lučko mjestašce i shvaćaju da je većina žitelja preobraćena u monstrume. Započinje borba sa Baronom Wolfinghamom i njegovom monstruoznom Dagon svitom, koja završava finalnim obračunom sa Krakenom. Odlična priča, odličan crtež!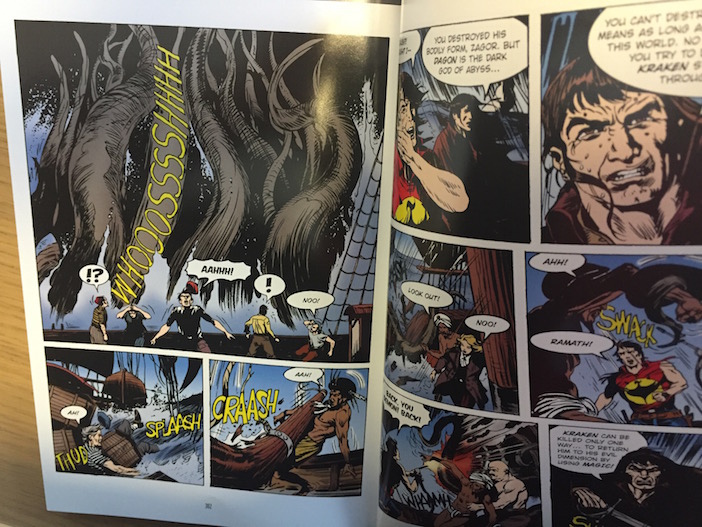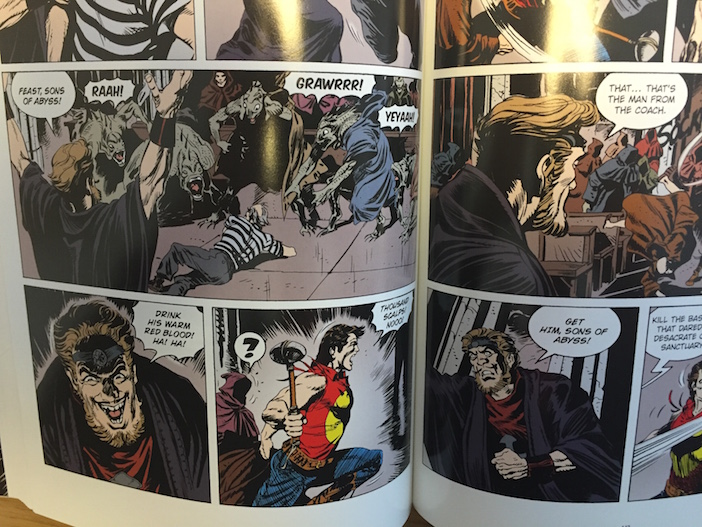 Knjiga se inače može nabaviti preko Amazon.com za kojih $15. Ja sam je kupio pred cca. mjesec dana putem Stripovi.hr (Stripovi na Kvadrat) za 120 kn, ali koliko vidim kod njih je rasprodano. Trenutno ima jedna kopija za prodaju na Stripovi.com aukcijama, cijena je isto 120 kn.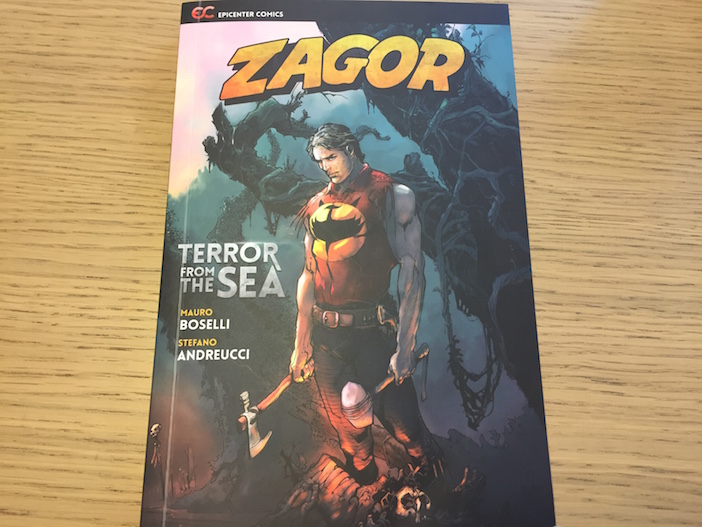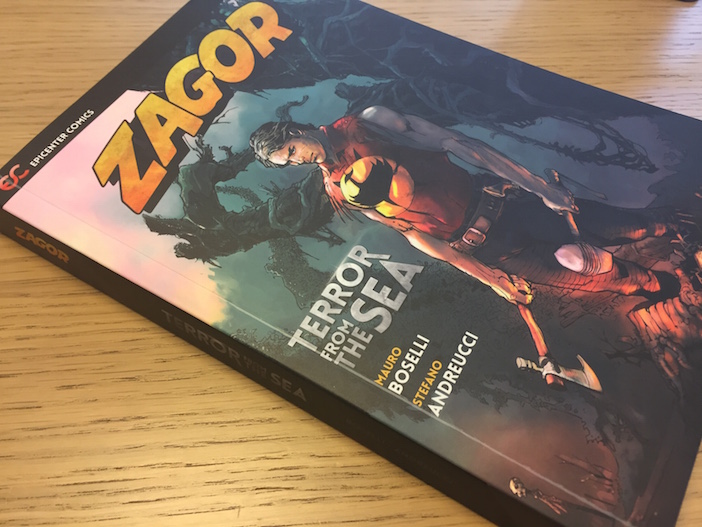 "Zagor: Terror from the Sea" je vrhunsko izdanje Epicenter Comicsa. Ne samo da ću nastaviti kupovati njihove Zagore, već me nekako čak možda i ponukalo da nabavim još koji strip ovog junaka.