Nakon bratove smrti, Harry Spalding i negova žena Valerie nasljeđuju kućicu u malom selu. Odmah nakon dolaska, ljudi ih počnu gledati čudno, a Henry saznaje da je smrt njegovog brata rezultat misterioznog napada.
"The Reptile" je klasičan Hammerov filmić u kojemu se ponavljaju određene varijable poznate ljubiteljima ove kultne britanske filmske kuće. Smrt čovjeka, dolazak njegovog rođaka u malo mjestašce, lokalna seoska faca (u obliku doktora), misterij te očekivane tanke linije između dobrog i zla.
Kao što i sami možete primjetiti sa slike, monstrum u filmu je ljudska verzija reptila. Riječ je o očekivano solidnom filmu, koji dok ne nudi ništa novo (osim bizarnog mostruma), ipak ima taj horor štih koji je proslavio Hammer Studios.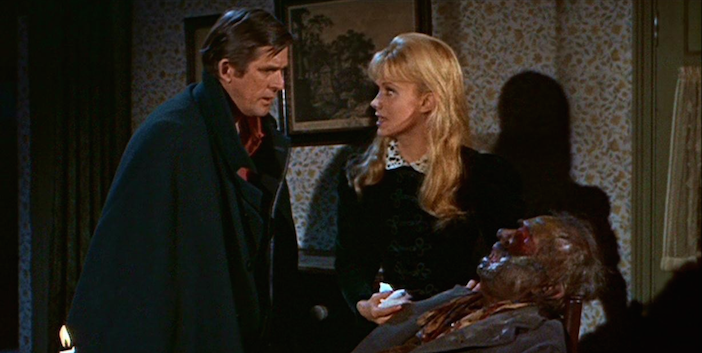 Makeup efekti su mogli i biti bolji, pogotovo oni kiksevi sa ranama na vratu, te izgled gornjeg dijela lica reptila.
Usput, film se snimao u istom studiju back-to-back sa "Plague of the Zombies", pa se vidi da su dijelili određene dijelove scenografije.