U malom gradiću u Cornwallu dolazi do naizgled misteriozne epidemije koja rezultira sa smrću velikog broja mladih ljudi. Lokalni doktor apsolutno ne može dokučiti o čemu se radi, pa šalje pismo svome mentoru, profesoru na kraljevskom medicinskom fakultetu u Londonu. Na prvu, Sir James ne shvaća čudno pismo vrlo ozbiljno, ali na nagovor kćerke Sylvie, njih dvoje se kočijom upućuju na mjesto zločina.
Dolaskom u spomenuti gradić, Sir James se čudi kako su obudkcije zabranjene te uz svog nekadašnjeg učenika doktora Tompsona, pokušava dokučiti razloge misterioznih smrti. Kao što ste i sami shvatili iz naslova, riječ je o zombie tematici i to u vrhunskoj izvedbi legendarnih Hammer Films studija.
Kako sam neki dan spomenuo u tekstu o filmu Horrors of Dracula, radi XY razloga preskočio sam cijelu plejadu kultnih Hammerovih euro horora. Filmovi definitivno modernim gledateljima mogu djelovati čudno – moramo uzeti u obzir da se pojam horora u filmskom obliku itekako promijenio u razmaku od pedeset godina. Povratak ovakvom tipu uber atmosferičnog horora meni apsolutno paše!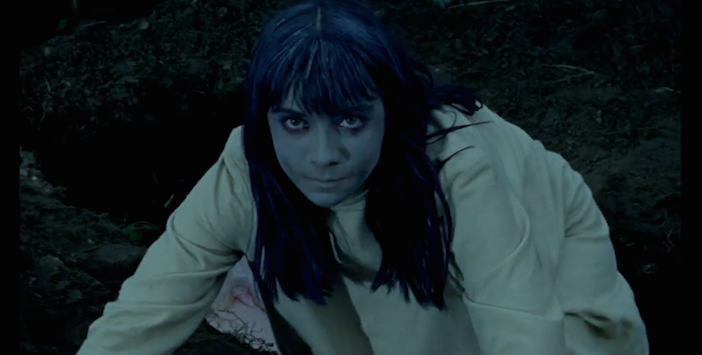 Kada netko pomisli na Hammer, vjerojatno mu prvo na pamet padaju Dracula, Frankenstein, Christopher Lee, Peter Cushing itd. Meni ne. Meni je u glavi Hammer sinonim za fantastičnu horor atmosferu. Evo recimo u "The Plague of the Zombies" prikaz mjestašca i neočekivane "zombifikacije" u njemu je maestralan. Izgledi uličica, prostori, bogataške kuće, podrumi sa voodoo bubnjarima – ima tu svega. Cilj podizanja mrtvih iz zemlje je, u najmanjem slučaju, bizaran…
Hammer i ini žanrovski filmovi snimljeni pred pedeset godina uopće nisu imali primarni fokus na vizualni horor, tada se jeza ipak provlačila kroz itekako razvijenu priču – gledatelj se doslovno uljulja u atmosferu i scenarij koji u niti jednom trenu nije "ofrle složen" ili plosnat, kakva je situacija sa velikim brojem modernih horora. Vizualni horor trenuci su kratki, naprasni i pamtljivi. Pojava prvog zombija u "The Plague of the Zombies" podsjeća na prvi prikaz Dracule u gore spomenutom filmu.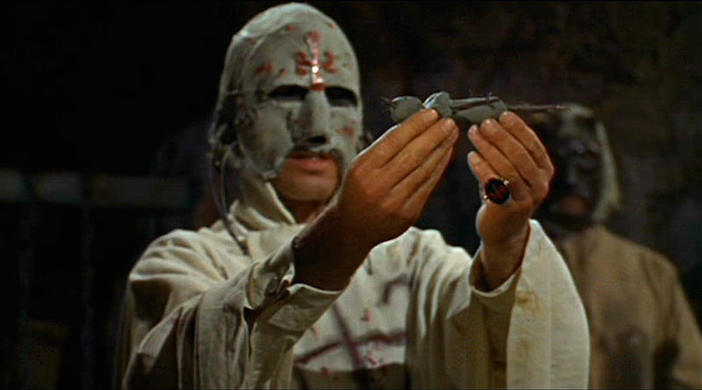 Zombie makeup u ovom filmu je u većini filma odličan (prva pojava; fantastična scena noćne more na groblju), dok pred kraj malo zakiksaju – mora im se ipak uzeti u obzir da je riječ o scenama dok zombiji gore i tako napadaju određene likove. Sviđao mi se unos voodoo tematike, koja je i inicjalno vezana za ovaj svijet, osvježavajuće je na to gledati iz ove perspektive kada više nema ovakvih jednostavnih pojava zombija, već je riječ o zombie epidemijama.
Gluma u filmu je vrhunska, od odličnog André Morella u ulozi Sir Jamesa, do iznimno karizmatičnog John Carsona kao glavnog negativca. Jedva čekam sljedeći Hammer film!