The Forest iliti J-horror film napravljen na američki način. Natalie Dormer putuje u Japan da bi pronašla nestalu sestru blizanku. Da joj je sestra blizanka skužimo ne samo po tome što gleda fotografije iz mladosti na kojima su dvije potpuno obučene djevojčice već je radi amera valjda morala to tri puta napomenuti u prvih pet minuta filma.
Famozna Aokigahara Forest (dokumentarac) pitoreskna je šuma samoubojica pod planinom Fiji i sama po sebi je genijalna podloga za horor film. Još da su film snimili japanci ili korejanci, ali ajde… I tako Dormerica dolazi do šume, gdje u turističkom centru komotno drže leševe u podrumu. Valjda nam se htjelo pokazati da se fakat tamo ljudi ubijaju sve u šesnaest, pa eto i turistička zajednica ima svoje podrumske tamnice ala iz filmova sa Vincent Priceom. Uz pivicu u lokalnom hotelu upoznaje novinara, koji joj ponudi zajednički odlazak u šumu.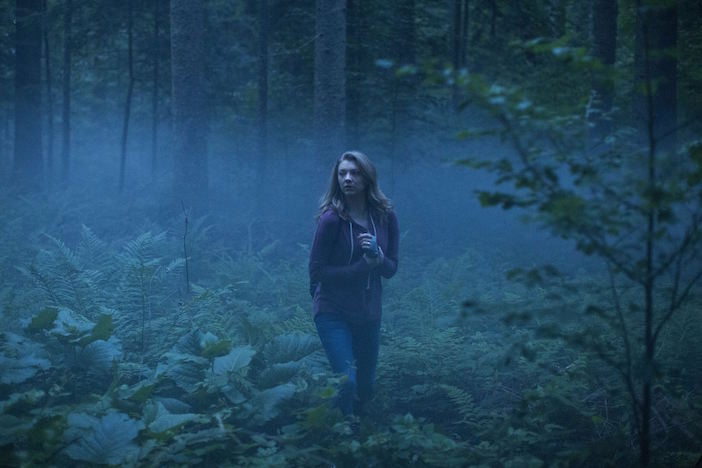 U šumi pronađu sestrin šator, ali onda počinje mrak i kaos. Donekle. Mislim na kaos. Još jednom moram spomenuti da je fama o šumi ovakvog tipa odlična pozadina za horor film, ali nažalost sve se svodi na bedast i jednostavan scenarij i nasumično bacane "scary scene". Ima par dobrih scena, pogotovo kada film gledaš na slušalicama, ali sve u svemu filmu totalno fali duša i tijelo.
Dobro snimano, lagano na trenutke solidno atmosferično, ali sa druge strane opet tako klišejizirano i dosadnjikavo. Gledljivo za jednom i to bi bilo to.