The Final Girls je nakon "It Follows" i "The Witch" jedan od najrazvikanijih horora u zadnjih par godina.
A zašto? Bacite oko na trailer. Stvar izgleda baš zabavno, a sada kakav će biti finalni proizvod – vidjeti ćemo. Btw par filmova koji djeluju kao da imaju sličan "đir" – Behind the Mask: The Rise of Leslie Vernon (2006) i The Cabin in the Woods (2011) (disclaimer za Cabin: film pogledah ponovno pred par mjeseci, utisak je slabiji nego u inicijalnoj recenziji).
Vidim da se okolo hvale da film ima 100% na Rotten Tomatoes, što se ne viđa baš često. Dok je to istina, riječ je o za sada samo pet recenzija.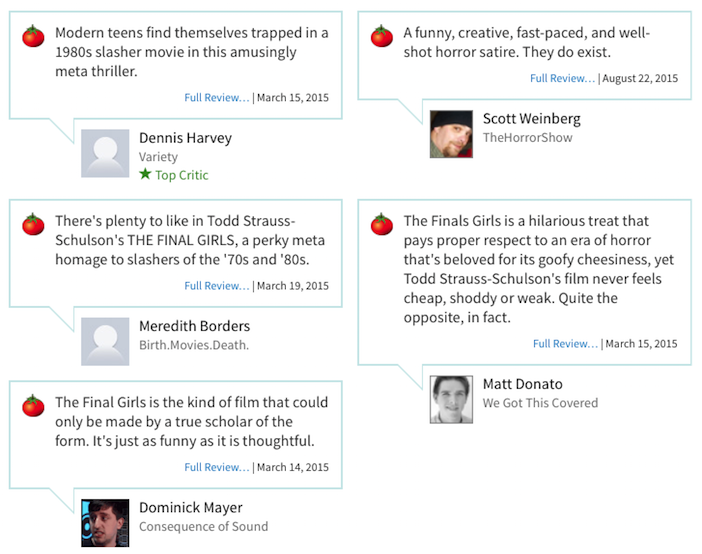 Dread Central, kao jedan od referentnijih horor sajtova, filmu je dao 3/5.