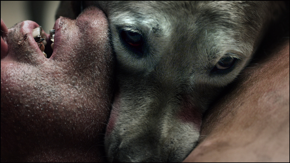 U zadnjih godinu dana u horror vodama se digla bura oko dva naizgled fantastična omnibusa koji su dali novi dašak omiljenom nam žanru. Prvi je bio V/H/S i imao je dva dobra segmenta, nešto prosječnog i nešto lošeg, ali najveća frka se digla oko antologije The ABCs of Death. Koncept abecede užasa je da za svako slovo dobijemo jedan kratki filmić i da na projektu radi hrpa poznatih redatelja vezanih za horror.
Kako baš u zadnje vrijeme nemam slobodnog vremena, što se vidi i po ne baš čestim osvježavanjima HorrorHR-a, ovaj film mi je taman sjeo da ga mogu podijeliti u par dana gledanja. Nakon što sam pgoledao sve segmente mogu reći da me ovo čak više razočaralo od spomenutog V/H/S-a. Bar 50% segmenata je totalno bezveze, dok onih odličnih ima možda par komada. Format od par minuta po redatelju je defintivno pokazao da nije za svakoga…
Makar sam neugodno iznenađen sa ovom kolekcijom filmova, ipak bi vam preporučio gledanje i to doslovno radi 3-4 segmenta koji su vizualno spektakularni (D for Dogfight), ludi (F for Fart) ili jednostavno azijski bolesni (L for Libido). Ove sam ponajviše upamtio jer su mi po svom sadržaju i egzekuciji odskočili od drugih. Uz njih fora su i segmenti H is for Hydro Electric Diffusion (opičena verzija Tex Averyevog stila crtića) i Spasojevićevog segmenta sa "skrivenom" porukom.
Do slova Q, kada mi je crkla baterija, zapisivao sam na laptopu kratke komentare o segmentima, pa evo čisto da vidite kakve su tematike…
A – apocalypse – bezveze uz dobro rezanje ruke
B – boogeyman – bezveze
C – cycle – bezveze
D – dogfight – impresivno vizualno, WTF tema, odlično!
E – exterminate – glupi cgi pauci, bedastoća
F – fart – mala koja prdi, japansko ludilo
G – gravity – not
H – hydro electric diffusion – crtić perverzija nacist pas buldog
I – ingrown – zena umire u kadi
J – samuraj, pizdarije za očima
K – crtić, cura koja kenja, zahod, govance pluta
L – natjecanje masturbiranja, cura bez noge koje se samozadovoljava, probijanje kroz anus
M – pobačaj, KATASTROFA (ti west)
N – papiga koja druka
O – orgazam, vježba izdrkavanja sa mjehurićima
P – dan u životu kurve, gnječenje mačaka
Q – pobiju se umjesto patke
…
I da, Ti West je opet na samom dnu, njegov kvazi filmić je sramotno ofrle napravljena debilana.