Peta sezona serije Tales from The Crtypt prikazivala se sada već daleke 1993. godine. Evo sinopsisa i mojih kratkih stavova o prvih deset epizoda.
53 – Death of Some Salesman
Ljigavi putujući prodavač pogrebnih mjesta na prevaru udovicama uvaljuje bezvrijedne grobove. Napiči se na krivu kuću budući da doleti kod Ma i Pa, obitelji slične onoj iz American Gothica gdje zapne. Tim Curry glumi majku i oca obitelji, te njihovu deformiranu ružnu kćerku. Odlične performanse i genijalni Curry drže ovo epizodu jednom od boljih u zadnje dvije sezone.
54 – As Ye Sow
Kyle MacLachlan režirao je ovu epizodu sa zgodnom Patsy Kensit i Hectorom Elizondom kao njenim sumnjičavim mužem. Klasična ne horor epizoda, zamjena identiteta sa zajebanim krajem.
55 – Forever Ambergris
Stebe Buscemi i Roger Daltrey su fotografi pri vojnoj misiji. Jedan je na zaslasku znaga, pa drugome smjesti groznu smrtu koja mu se vraća istim načinom. Dobri efekti raspadanja ljudskih tijela.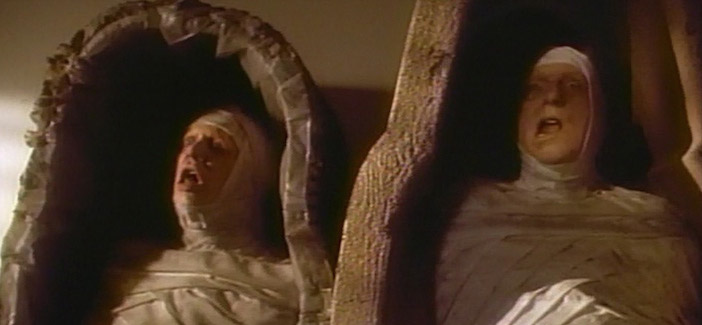 56 – Food for Thought
Joan Chen u tupavoj epizodi o ljubomori i čitanju misli u cirkusu za freakove. Djeluje obećavajuće, freakshow u Tales from the Crypt – ali kita.
57 – People Who Live in Brass Hearses
Bill Paxton i Brad Dourif kao braća kriminalaca koji odluče opljačkati sladoledara. Preglumljivanje i debilane, ali dosta dobar neočekivani i ludi twist.
58 – Two for the Show
Traci Lords i borba mačke i miša između policajca i ubojice svoje žene. Next…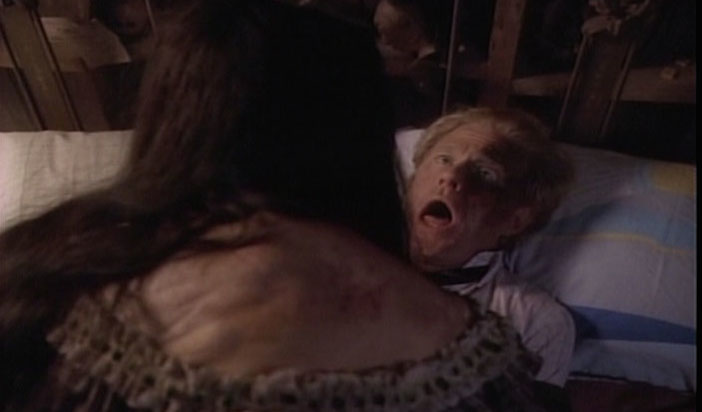 59 – House of Horror
Klasična tema testiranja novih članova američkog koledž bratstva u ukletoj kući. I monstrumi imaju svoje inicijacije…
60 – Well Cooked Hams
Billy Zane kao wannabe i Martin Sheen kao mag mađioničarstva. Kako ukrasti nekome trik ali ne izgubiti život? Niš posebno.
61 – Creep Course
Sportaš na faksu uz pomoć gikuše pokušava provaliti kroz profesora i ukrasti ispit. Profesor u podrumu nažalost ima egipatsku grobnicu sa vrlo aktivnom mumijom. Odličan mummy makeup.
62 – Came the Dawn
Brooke Shields u naponu svoje sexy snage zapne na cesti sa autom i pokupi je bogataš i odvede je u kolibu. Dali će biti seksa ili upliva nekoga drugoga, dakako ovo potonje. Zanimljiv take na Psycho fore…