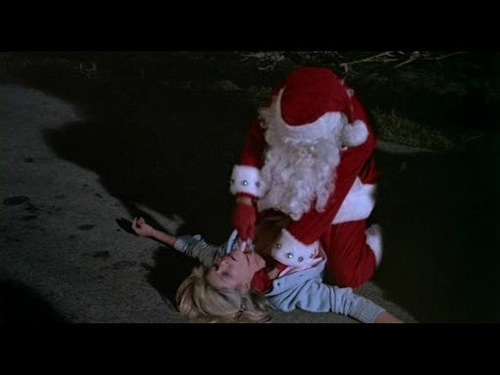 Kada je još bio mali dječak, Billyu se desila dosta stresna situacija. Putujući kući, Billyeva obitelj naleće na Djeda Mraza koji je ležao nasred ceste. Kada su zaustavili auto i izašli da pomognu jadnome čovjeku, "djedica" se dignuo i pred Billyem i njegovim mlađim bratem silovao im majku i potom ubio oboje roditelja. Nakon toga djeca završavaju u strogoj školi koju vode časne sestre. Na čelu škole je Mother Superior, koja godinama kažnjava maloga Billya. Godine psihičkog terora uzrokovanog maltretiranjem u školi i scenama Djeda Mraza koji mu ubija roditelje od Billya stvara bombu koja može eksplodirati svaki tren. "Eksplozija" se dakako događa i to taman uz božićne blagdane.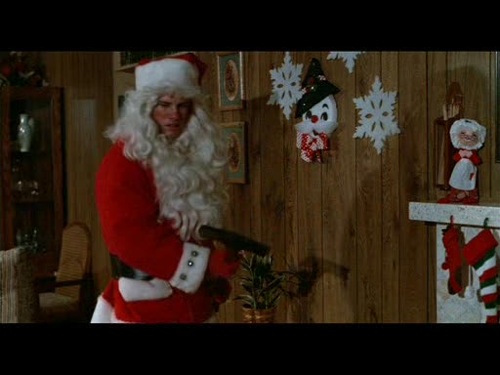 Ovo je dosta dobar slasher, jedan od prvih koji je iskorištavao pojam Djeda Mraza (Djeda Božićnjaka itd) u negativnim konotacijama. Priča je dosta dobro razvijena, tako da tijekom cijelog filma zapravo suosjećaš sa Billyem, koji nije tipični ubojica, jednostavno svako toliko mu se u glavi desi nekakva referenca na prošle događaje i onda kreće slaughter.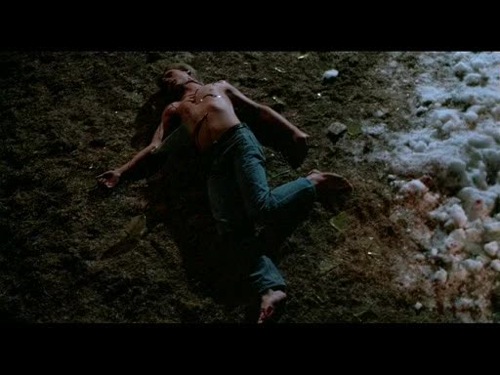 DVD izdanje ovoga filma ima dosta zanimljive speciale, a ponajviše me zanimala galerija skenova raznih pisama koje su producenti dobili od puritanske amerike. Većina se bunila na to kako nekome uopće pada na pamet da transformira Djeda Mraza u psihotičnog ubojicu. Pa u tome je i poanta, ljudi iza ovog filma su iskoristili nešto što je svima blisko, nešto totalno pozitivno i od toga su napravili čistu suprotnost. Baš taman film za pogledati uz blagdane.