Tko bi rekao da će The Asylum i SyFy od Sharknada napraviti takav kult. Svake godine dobivamo novi nastavak, poznati ljudi se bore za svoju cameo ulogu, a scenarističko ludilo pokazuje da je samo nebo granica.
Nakon što se SAD raspao, vrijeme je za globalni izlet Fina Sheparda, svjetskog autoriteta za rasturanje sharknada. Scenaristi su pametno iskoristili poantu tematskog filma iz prošlog dijela (fokus na Las Vegas i valjda cuclanje svih tih promo para hotela i atrakcija) i digli su je na novu razinu – sada Sharknado u jednom filmu ide na svjetsku turneju, od Velike Britanije, preko Australije do Brazila.
Nije bitno ulaziti u detalje "radnje", ono što je bitno su ludosti koje u ovom filmu dobivamo. Par stvarčica koje se ističu:
– istina o smrti Indiana Jonesa
– 3D printanje srca za Shepardovu ženu (Tara Reid)
– pretvaranje opere u Sydneyu u nešto "sharkovito"
– Godzilla je mrtav, živio Sharkzilla
– korišenje Sharknada za putovanje vremenom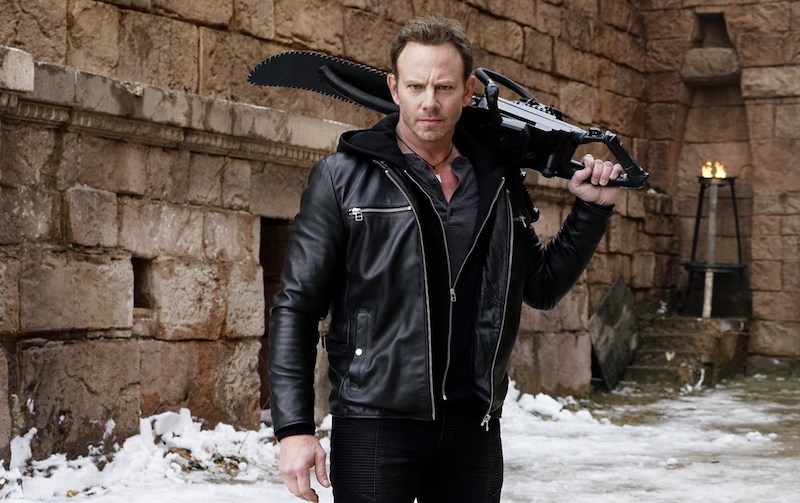 Tara Reid je u filmu zombie. Ne njen lik, nego doslovno ona. Majke ti, ukrala je svaku scenu u kojoj se pojavljuje, jednostavno samo gledaš u njeno nepomično lice. Uz to kroz film je obučena u nekakvu pinky Samanthu Fox i nevjerojatno loše pokušava glumiti ROTFLMAO.
I sada na kraju jedan spoiler, jednostavno moram – ne mogu odoliti.
Epski kraj, Shephard poput zadnjeg čovjeka na svijetu korača u postapokaliptičnom tonu. Iz ničega mu prilazi vozilo sa osobom koja je starija od njega, ali tvrdi da je njegov sin. Sin, koji je btw cijeli film živio lebdeći u sharknadu, otkrio je kako proputovati u vrijeme gore-dole i vratio se da nađe svoga oca. A sina glumi, ono što je najbolje – Dolph Lundgren :D
Nastavak slijedi…