Taman pred prikazivanje filma "Under the Bed" (recenzija uskoro), jedan od organizatora festivala ispričao se za redatelja koji se trebao pojaviti i objasnio je njegov nedolazak sa time što dovršava svoj novi film – božićni slasher Silent Night.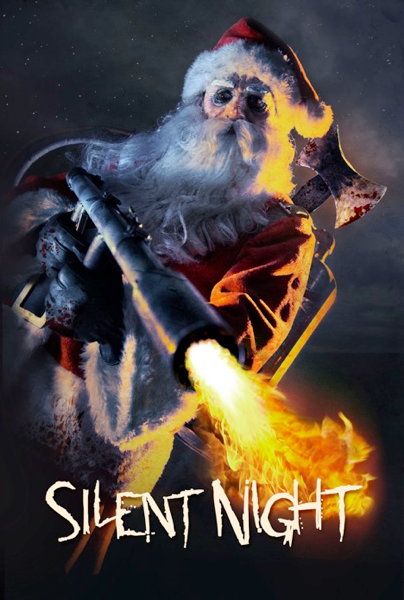 Silent Night je remake oldskul slashera Silent Night, Deadly Night – filma koji je začudo dobio i par ludih nastavaka koje sam već recenzirao (#2, #4 Initiation). Kao ispriku za nedolazak poslao je ekskluzivu – par minuta iz ovog još nedovršenog filma.
Scena koju smo imali prilike vidjeti prati jedno ubojstvo poludjelog Djeda Božićnjaka. Neki tip je zavezan u podrumu sa božićnim svjetlima i dedek se spušta sa povećom sjekirom. Umjesto rezanja glave ipak se odučuje za to da tipa pregori sa strujom. Usred elektrošoka, tipu eksplodira oko. Vizualno je sve izgledalo vrlo solidno.
U filmu glume Malcolm McDowell, Jaime King (Sin City) i Brendan Fehr (Final Destination)