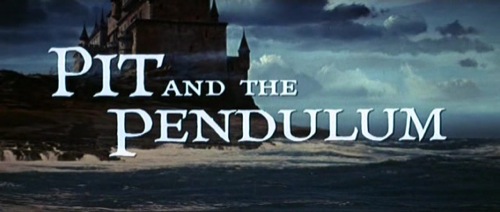 Sredinom petnaestoga stoljeća Francis Barnard dolazi u Španjolsku nakon što je pismom izvješten o smrti svoje sestre Elizabeth. Ona je bila u braku sa Nicholasom Medinom, sinom krovoločnog inkvizitora, čija je prošlost veliki teret na Nicholasovoj psihi. Nezadovoljan sa informacijama da mu je sestra umrla od nekakvog problemu u krvi, pokušava od Nicholasa i njegove sestre otkriti što se zapravo desilo. Tek kada na večeru dolazi lokalni liječnik i Nicholasov prijatelj, stvari se počinju odmotavati i saznajemo kakve zle vibracije nosi dvorac obitelji Medina.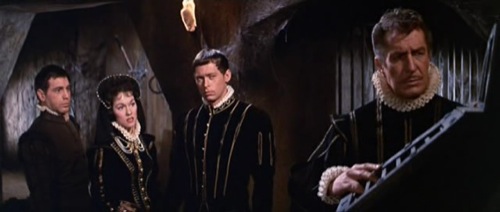 Stvarno dugo nisam na repertoaru imao neki film sa legendarnim Vincentom Priceom, zasigurno je prošlo više od pet godina od kada sam gledao R1 DVD izdanje sa originalnim "House on the Haunted Hill" i apokaliptičnim "Last Man on Earth". Većina onih koji su imali priike gledati neki njegov film znaju da je čovjek naprosto genijalan. Od izgleda, boje glasa, načina glume – Vincent Price zasigurno može ponijeti bilo koji film da bude bar duplo bolji. U "Pit and the Pendulum" Price glumi Nicholasa, ucviljenoga muža koji pati za svojom tragično preminulom ženom. Ulogu je odradio na zavidnom nivou, pa se uz iznimno kvalitetan scenarij Richarda Mathesona (po istoimenoj priči Edgara Allana Poea), film sa užitkom gleda od početka do kraja.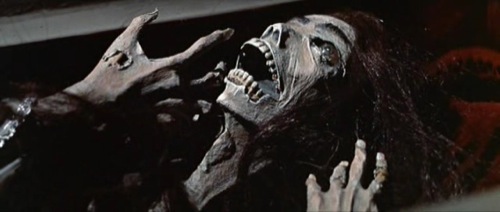 Za razliku od novijih filmova gdje je sve u krvi i mesu, ovakvi filmovi snimljeni prije pola stoljeća 99% svojih kapaciteta fokusiraju kvalitetno obrađenim likovima, razradi priči, te kreiranju savršene atmosfere. "Pit and the Pendulum" se može upravo tako okarakterizirati, jer je film kvalitetan na svim razinama od glume, ideje do onog osjećaja kada se toliko uživiš u zbivanja na ekranu da te priča jednostavno proguta.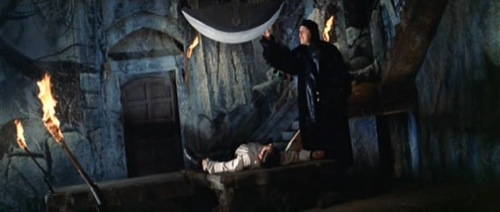 Osim što su sa filmom povezani Vincent Price, Richard Matheson i Edgar Allan Poe, redatelj i producent ovog djela je poznati bog B filmova Roger Corman, a izvršni producent je legendarni Samuel Arkoff u čijem portfoliu je zapisano oko stotinjak poznatih horror ostvarenja. "Pit and the Pendulum" zaslužuje samo pohvale i preporuku drugima da ga pogledaju.