E to se zove baksuz, ideš u supermarket i taman u to vrijeme ulete pljačkaši koji ubiju jednog od kupaca. Par minuta kasnije dođe do Tsunamija koji potopi cijeli otok ili šta već i dakako tvoj supermarket. Uspiješ i to preživjeti, a onda saznaš da je oko tebe proždrljivi morski pas. E pa stvarno ;)
Bait 3D izlazi na DVD i Blu-rayu sredinom devetog mjeseca. Pogledajte trailer:
Režiser filma Kimble Rendall bio je Second Unit Director ili Assistant Director na filmovima poput Underworld: Rise of the Lycans, I Robot, The Matrix Reloaded i Ghost Rider.
Naslovnica: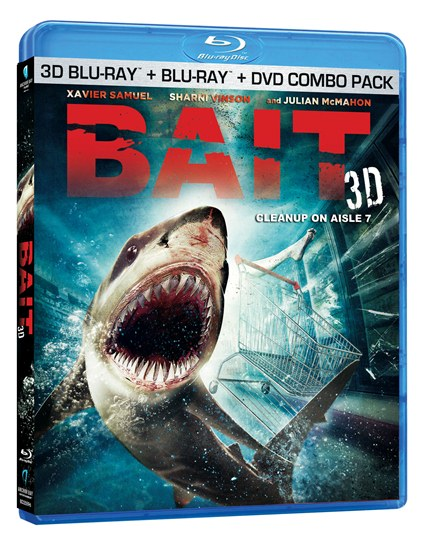 Prvi sales trailer nije baš bio očaravajuć.
Foto najava iz 2011: