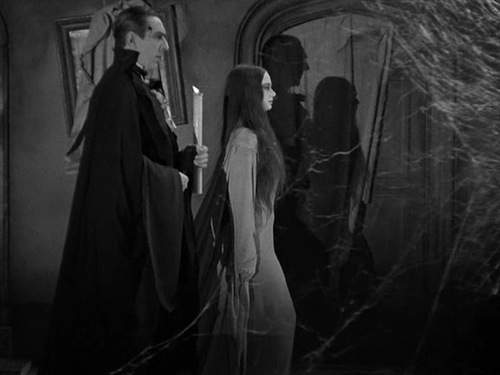 Netko je ubio Sir Karell Borotyna, a mještani sela sumnjaju da je kriv grof Mora koji živi u obližnjem selu. Priča se da će vampir napasti i njegovu kćerku, pa u selo dolazi profesor Zelen, jedan od vodećih autoriteta kada se govori o vampirima. U tipično kvalitetno odrađenoj Universalovoj produkciji, gledatelji mogu uživati u kvalitetnim glumačkim ostvarenjima legendarnog Bele Lugosija, te Lionel Barrymorea, člana poznate glumačke obitelji, kojoj pripada i njegova pra-nećakinja Drew. Bela Lugosi je radi nekih detalja koje ću poslije otkriti ovdje prilično marginaliziran, ali Barrymorea i ostatak casta sigurno vode sve konce.
Scene na groblju, te pojavljivanje gothic vampirice pred vratima dvorca su primjeri najboljih trenutaka, koje nam tridesete godine prošloga stoljeća donose. Ma nema šanse da danas možeš u modernim horror filmovima imati takav prekrasan, hororičan scenary.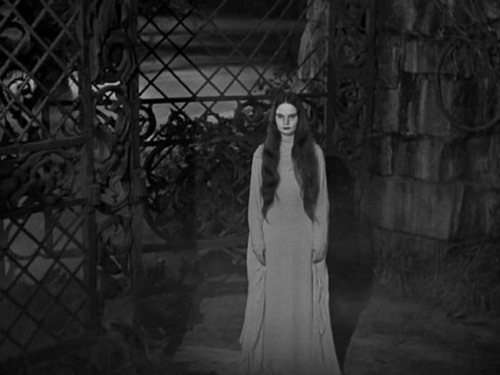 Morati ću spomenuti jedan veći spoiler, jer on daje dodatnu čar i posebnost ovome filmu. Naime, Mark of the Vampire je poznat po jednoj stvari, koja u to doba nije bila previše korištena – misterioznim obratom. Makar film pluta vampirskim vodama, kasnije se razvija u rješavanje misteriji o smrti Sir Borotyna, gdje saznajemo da se radnja uopće ne vrti oko vampira, već o ljudskoj zloći, kojoj je u prikrivanju pomogla uigrana glumačka skupina.