Lukas nastavlja sa svojom avanturom nakon ponovnog vraćanja u žive. Bacio se u soboslikarske vode i pokušava zaraditi za život da si može plaćati stan.
Dakako, nevolja je uvijek u blizini, kada netko ubija mladu djevojku, Lukas posumnja na vampire i kreće u napad. Tada saznajemo da nije problem u njima i da se u međuvremenu većina vampira odmakla od hranjenja na živim ljudima. Ispada da su krivi "grabljivci" ;)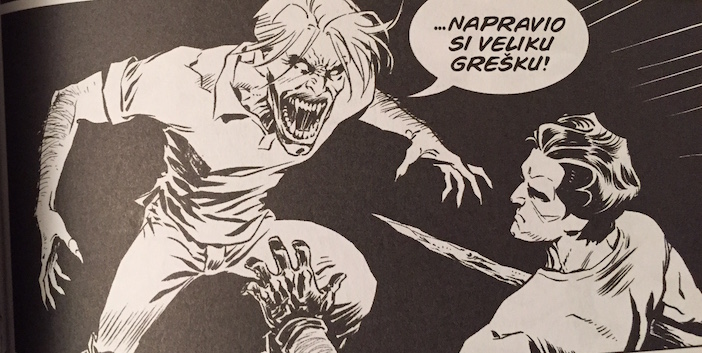 Sviđa mi se put kojim kreće Lukas, lik se razvija, "big picture" radnja se još zahuktava, a klasični "monster of the week" elementi ovdje su prisutni, ali nisu presudni. Phoenix Press je izbacio i treći strip prve sezone, ali mislim da taj još nije prešao granice do naših striparnica.