Film Cabin in the Woods iliti Koliba u Šumi po naški od danas se počinje prikazivati u hrvatskim kinima. U to ime, HorrorHR u sradnji sa Discoveryem posjetiteljima nudi mogućnost osvajanja pet postera za ovaj film.
Moja recenzija filma: Koliba u Šumi (2012)
Poster koji možete osvojiti: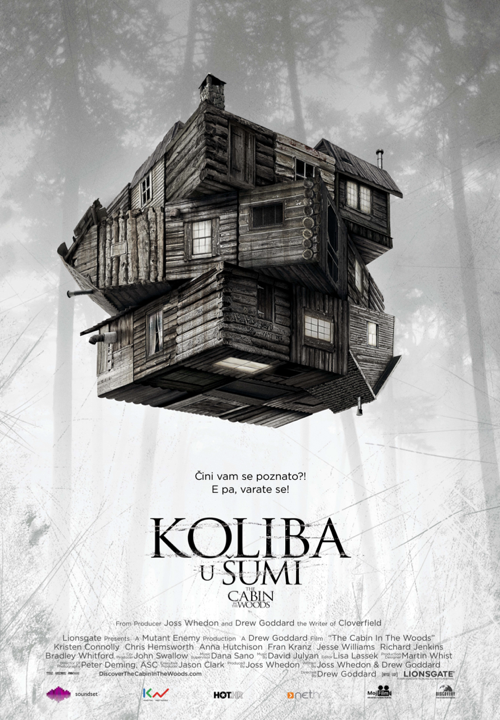 1) Nagradna igra traje 10 dana – do 13.05.2012
2) Za sudjelovanje u nagradnoj igri, pogledajte film i stavite svoje mišljenje o njemu na ovom članku (spomenuta recenzija).
3) Imajte na pameti da će se postere trebati pokupiti direktno kod distributera u Zagrebu.
4) Pobjednici će se odabrati nasumično, a u obzir doći će samo smisleni komentari.
Sretno :)