Riječ je o horor komediji, koja je po arhivama The New York Timesa, u određeno vrijeme imala mini-kult status među stanovnicima Velike Jabuke koji su pohodovali ponoćne trash/horor prikazivanja u lokalnim independent kinima.
Film prati društvo teenagera koji to nisu. Od lokalnog dilera Mussolinija (LOL) kupuju lošu travu, a kada se dođu požaliti dođe do kavge i diler završava mrtav. Bacaju ga u rijeku punu toksičnih otpadaka i Mussolini postaje zombie. Dotični se vraća iz riječnog groba i pobije par članova društvanca.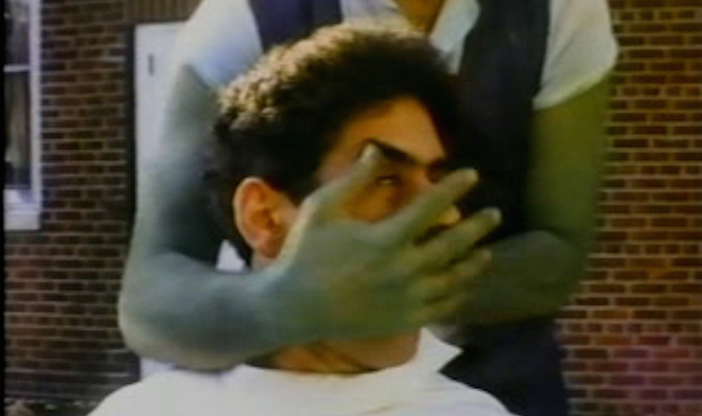 Kako spriječiti zombie dilera Mussolinija? Momci skuže da je jedini način tako da otmu leš svoga prijatelja i bace ga u isti tu rijeku. Momak se vraća iz mrtvih i postaje "teenage zombie". Film je uber trashy jeftina polu-zajebancija, koja današnjim gledateljima nema ništa ponuditi, ali ni ne sumnjam da je pred tih skoro tridesetak godina određenim "čudacima" bio dobar film za ekipu.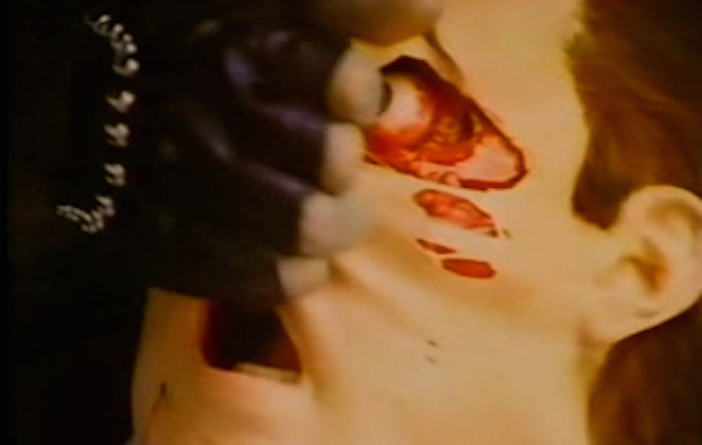 Ima tu nekoliko tupastih horor scena poput pucanja tijela usred seksa sa zombijem, čupanja gumenog lica, a sve ostalo je totalna bedastoća. Ajd, Mussolini je dobar lik, izgleda kao nekakav pijani italo-meksikanac/Muammar Gaddafi koji baulja okolo i baca glupe rečenice.
Debilana ;)