Osim što se preko blagdana natuče nekoliko kila, poveća količina masnoća do maksimuma, popije sve što vam netko ponudi, dobijete i pokoji dobar poklončić. Sa ženom sam ušao u onu fazu kada dobiješ cipele (ali odlične:), ali za sve ostalo tu su frendovi.
Demons : The Official Pimp Collector's shirt
Demons iz 1985 su klasik sam po sebi, a frend (sikeone, pojavljuje se i na sajtu i forumu) je bio samnom kada smo u srednjoj školi uspjeli nabaviti taj film na nekoj izlizajnoj VHS-ici. Kult film, a PIMP (Bobby Rhodes) iz njega je kult sam po sebi. Dobio sam ovu majicu iza koje stoji RottenCotton.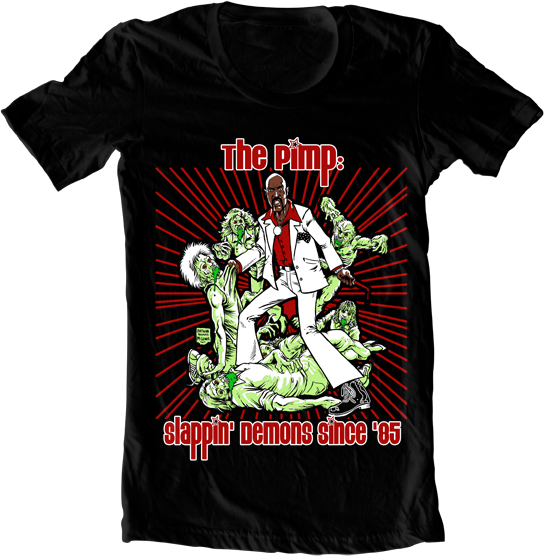 Neznate za pimpa? Pa što radite, bacite oko na best of momente iz Demons 1 i 2.
Seven [Blu-ray Book]
Drugi frend (monsieur Film/TV) se trudi da uz horrore gledam i u kolekciji imam i neke druge žanrove. Se7en je genijalan film sam po sebi, a makar je ovo po meni triler, ako na HorrorHR.com pišem o Saw filmovima, mogu komotno i o Se7en. Blu-ray izdanje koje sam dobio (uz Kubrickovu odiseju) je spektakularno. Evo nekoliko fotki: