Povratak Chuckya svojim horor korijenima u filmu Curse of Chucky iz 2013. godine bio je pravi pogodak. Riječ je o jednom od boljih Chucky filmova i nakon toga me definitivno zanimalo kojim će putem ići novi nastavak – "Cult of Chucky". Film i ovaj put preskače kina te da će izaći direktno na Netflixu. Kakvih desetak dana ranije, netko je leakao film na net što je razjarilo Mancinija.
Radnja "Kulta" nastavlja na prijašnji dio i prati događaje Nice u ludnici gdje je smještena. Sam po sebi stvarno ne volim filmova vezane za ludnice – izuzev Don't Look in the Basement niti jedan takav mi nije ostao u dobrom sjećanju. Ne znam, samo mjesto radnje unutar zatvorene, često sterilne atmosfere izgleda kao alibi za manjak truda razvijanja scenarija u iole kompleksnijem okruženju.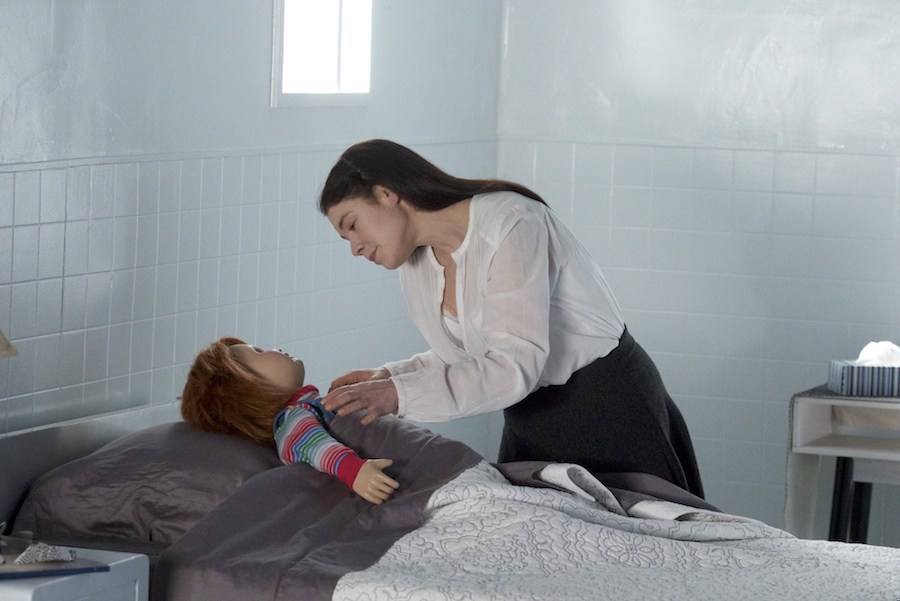 Ludara u "Cult of Chucky" je baš takva, sterilna, puna bjeline, čak su toliko pretjerali da više izgleda kao luksuzna vila nekog skandinavskog bogataša, nego ikakva (javna) psihijatrijska ustanova u Americi. Pojava Chuckya u bolnici i svi mogući twistovi vezani za to su baš loše koncipirani, stvarno ne znam što bi Manciniju da krene u ovakve gluposti sa radnjom.Film ima poneki dobar kill te za pohvaliti je korištenje praktičnih efekata. Kada efekti nisu praktični, ispadne ovo.
Film me baš razočarao, nakon ovoga se baš i ne veselim novim Chuckyevim eskapadama.