Prije par mjeseci čitao sam da je Universal otkupio prava za snimanje filma o Cal McDonaldu, netipičnom horror junaku koji je početkom devedestih osmišljen od strane Stevea Nilesa (30 Days of Night). Naletio sam prvih par stripova u comic shopu, pa odlučio da vidim što je toliko posebno.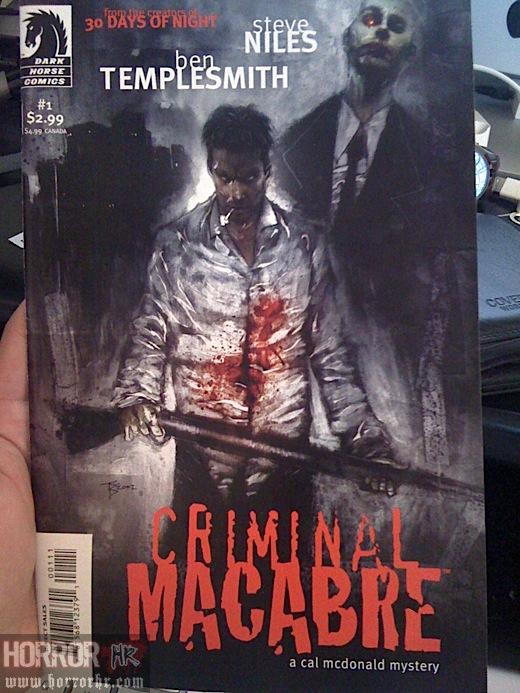 Prva priča kreće vrlo brzo, upoznajemo heroja Cala McDonalda, bivšeg murjaka koji je dobio otkaz nakon što su ga izdrogiranog našli kako leži u svom službenom autu. Cuga kao smuk, proždire tablete za bolove i bori se protiv zlih momaka. Zli momci su u ovom slučaju čudovišta poput vampira, vukodlaka i zombija. U ovoj epizodi Cal se nađe usred početka "velikog sranja" nakon što shvaća da se ranije spomenute živine udružuju sa nekakvim gadnim planom.
Priča odlična, dok mi crtež (Ben Templesmith u svom stilu aka 30 Days of Night) na početku nije pasao, ali nakon drugog čitanja počneš cijeniti njegov poseban vizualni izričaj. Makar sam više za stil crteža u Bonellijima, ovo mi ipak nekako paše uz horror tematiku.