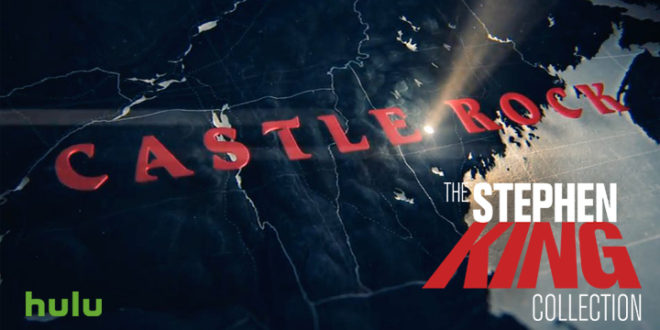 Prva suradnja između Abramsovog Bad Robota, autora Stephen Kinga i Hulua je iznjedrila više nego solidnu žanrovsku seriju 11.22.63, pa nije čudno da će nam servirati još jedan zajednički projekt. Riječ je o limitiranoj, antologijskoj seriji "Castle Rock" koja će biti bazirana na Kingovim kratkim pričama, novelama i romanima. Scenarist i izvršni producent serije će biti Sam Shaw (Manhattan).
Antologija će utkati zajedno likove i teme iz romana i priča koje koriste Castle Rock lokaciju. Svaka sezona će pratiti drugi set likova i priča, ali će se i povezati s temom i likovima iz prošlih sezona.
Castle Rock je izmišljeni grad u Maineu gdje su se odvijale mnoge Kingove priče, novele i romani. Prvi puta se s njim susrećemo 1979. u romanu "The Dead Zone", tamo su smještene radnje "Cujo", "The Body", "Uncle Otto's Truck", "Mrs. Todd's Shortcut", "The Dark Half", "The Sun Dog" i "Needful Things", dok se na njega refrira ili samo u prolazu spominje u mnogim Kingovim djelima poput "Stand by Me". Također se u istoj geografskoj regiji nalazi i gradić Derry gdje je kanalizacija dom jednog od najstrašnijih klaunova – Pennywisea (It). Osim navedenih filmova i serija, u teaseru se da još isčitati sljedeće naslove: Dolores Claiborne, 'Salem's Lot, Rita Hayworth and Shawshank Redemption, Dreamcatcher, Night Shift, The Green Mile, Misery, Hearts in Atlantis, The Shining, The Mangler, Nightmares & Dreamscapes i The Night Flier.
izvor:inverzija.net