Redatelj i producent: George Waggner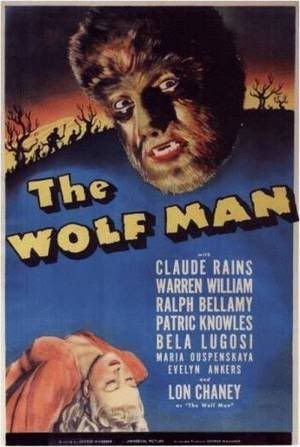 Specijalni efekti (scena transformacije): John P. Fulton
IMDb ocjena: 7.4/10 (4,221 glasova)
Glume:
Sir John Talbot……….......Claude Rains
Dr. Lloyd………….............Warren William
Capt. Paul Montford.......Ralph Bellamy
Frank Andrews……..........Patric Knowles
Bela………………................Bela Lugosi
Maleva……….…...............Maria Ouspenskaya
Gwen Conliffe……..…......Evelyn Ankers
Larry Talbot…………….......Lon Chaney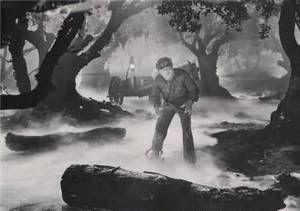 SADRŽAJ:
"- Larry Talbot (Lon Chaney) se nakon 18 godina provedenih u Americi (Mt. Wilson Observatory in California) vraća svome domu (Llanwelly, Wales), a sve zbog smrtnog slučaja u obitelji (brat John Jr. poginu u lovu). Odlučuje se na ostanak na imanju svog oca Sir Johna (Claude Rains). Ubrzo se zagleda u zgodnu djevojku Gwen (Evelyn Ankers) i dok romansa cvijeta događa se nešto što će sve da promijeni i da zavije sudbinu Larrya Talbota u crno. Dok je sa Gwen i njenom prijateljicom Jenny Williams (Fay Helm) posjećivao obližnji logor cigana, gdje je se nalazio gatar Bela (Bela Lugosi), Jenny napada ogroman vuk i ubija ju. Larry uspijeva ubiti vuka drškom svog štapa kojem je vrh od čistog srebra, no vuk ipak ostavlja ugriz na njegovim prsima. Crne slutnje počinju da more mladog Talbota, a kad opet posjeti ciganski logor od stare ciganke Maleva (Maria Ouspenskaya) mu objašnjava i otkriva strašnu tajnu - ugrizao ga je vukodlak, njen sin Bela koji se uslijed djelovanja punog mjeseca pretvorio u strašnu zvijer, koju je tTalbot netom kasnije i ubio. Prve večeri kad se na nebu pojavi puni mjesec dolazi do ogavne transformacije čovjeka u sablasno biće - vukodlaka. Nakon prve žrtve u obliku grobara, Talbot pokušava naći način kako se riješiti prokletstva vukodlaka, a uz pomoć stare ciganke to i pokušava...no noć punog mjeseca opet dolazi i biće se opet budi. Tko će biti sljdeća žrtva vukodlaka...Sir John, neko dijete ili čak ljupka Gwen? "
RECENZIJA:
- Kod nas je vrlo malo ljudi gledalo ovaj crno-bijeli horror klasik (definitivno najbolji horor film u 40-tima) u kojem se pojavljuje peto (od šest) Universalovo čudovište (ostalih četri su redom po godini pojavljivanja: Dracula (1931), Frankenstein (1932); The Mummy (1932) i Invisible Man (1933) plus "Creature From Black Lagoon" iz 1953) ...nastavak je
ovdje...
WolfMan na IMDb-u