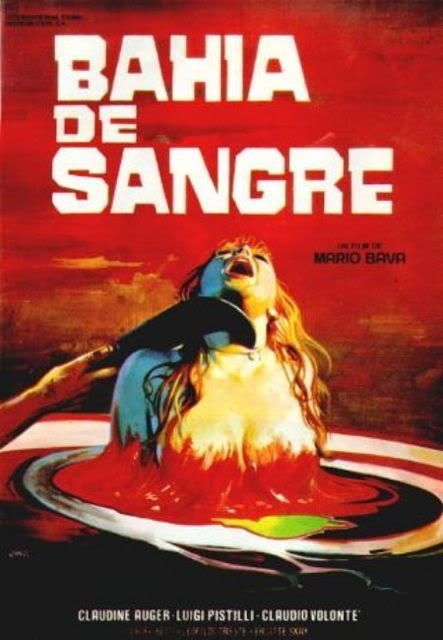 Directed by
Mario Bava
Writing credits:
Franco Barberi i Dardano Sacchetti (story)
Mario Bava, Filippo Ottoni, Giuseppe Zaccariello (screenplay)
Release Date: 3 May 1972 (USA)
Runtime: 84 min | 76 min (cut)
Foršpan filma
CAST:
Claudine Auger...................Renata
Luigi Pistilli........................Albert
Claudio Camaso..................Simon
Anna Maria Rosati...............Laura
Chris Avram......................Frank Ventura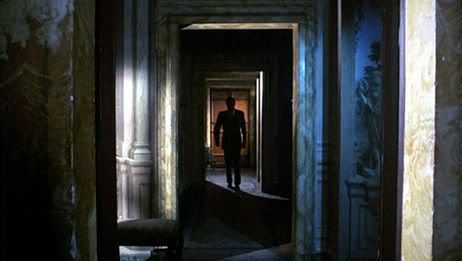 PLOT:
"- An elderly heiress is killed by her husband who wants control of her fortunes. What ensues is an all-out murder spree as relatives and friends attempt to reduce the inheritance playing field, complicated by some teenagers who decide to camp out in a dilapidated building on the estate..."
O FILMU:
- TWITCH OF THE DEATH NEVER is a brilliant film. The idea behind it is original and it's still a one-of-a-kind flick, even if the movie itself inspired a gazillion slashers.
- This is one of Bava's few films where everything works. It does exactly what it sets out to do. The minimalistic script makes no attempt at either character motivation or logic, but serves merely as an engine for the 13 bloody murders.
- I'm a big fan of giallo movies, and lately I have become a fan of director Bava, but this film is simply mediocre. This Bava slasher is best remembered for influencing other movies in the subgenre (the "Friday the 13th" movies in particular), but the truth is that it is almost unwatchable.
-
HorrorHR recenzija filma
-
Freak's nightmares recenzija