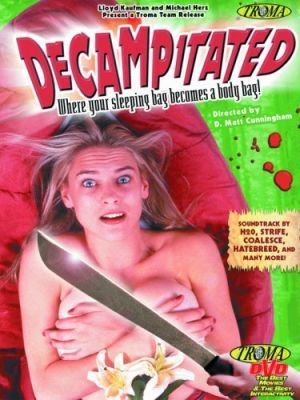 Director: Matt Cunningham (as D. Matt Cunningham)
Writers: Matt Cunningham, Ryan Lowery (screenplay)
Stars: Amy Gordon, Mike Hart, Steve Ladden
PLOT:
"- Seven friends are going camping at the infamous DeCamp acres for a weekend. But they crash their car and are put in the woods guarded by a psychopath killer who tries to kill them one by one."
Reception:
- Bill Gibron, writing for DVD Verdict, gave a positive review of Decampitated, calling it a "fine, flawed film". He criticized the length of the film, saying it would have worked better as a short subject, and also reserved special criticism for the DVD's lack of special features. A TV Guide review gave the film 1 and a half stars, criticizing the fact that the film was not funny enough to be a horror comedy.
Decampitated was listed as a "not so fabulous Colorado movie", with Jon de Vos saying: "Why is America's youth so dumb as to seek shelter in a creepy old cabin when their car breaks down in the woods? Why do survivors never flee when the first half of their party is chainsawed into burger bits?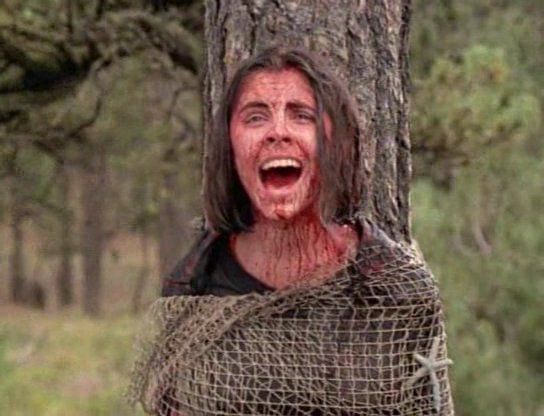 Trailer