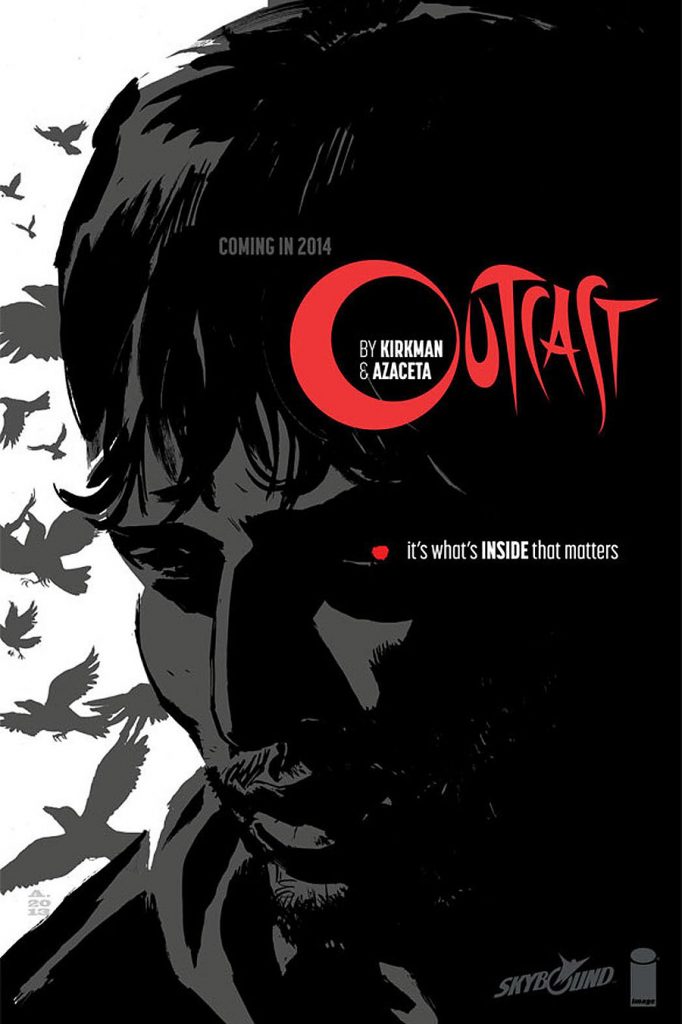 Outcast is an ongoing American comic book series created by writer Robert Kirkman and artist Paul Azaceta.

It's a supernatural horror that chronicles the story of Kyle Barnes, a man whose loved ones are involved in demonic possession since his childhood. As an adult, with the help of a reverend, he tries to unveil what lies behind the supernatural manifestations and why he seems to carry special peculiarities.

The first issue of the monthly comic was published in 2014 by Image Comics. Before the first release, Kirkman also began to develop a television adaptation, whose rights were bought by Cinemax.