Ernest Borgnine, the rugged, stocky actor with a brassy voice and the face of the local butcher, died today in Los Angeles at Cedars-Sinai Medical Center of renal failure. He was 95.
Borgnine was known for playing characters both brutal and gentle. On the brutal side was the cruel Sgt. "Fatso" Judson in From Here to Eternity, Coley Trimble, the right-hand goon in Bad Day at Black Rock, Dutch Engstrom, in the enduring classic The Wild Bunch and Shack, the train bull after Lee Marvin in Emperor of the North. On the gentle side he was known as the love-lorn Marty in the 1955 film of the same name (for which he earned an Oscar for Best Actor), Lt. Commander Quinton McHale from "McHale's Navy," Rogo, the cop with the prostitute-wife in The Poseidon Adventure and, to a whole new generation, as the voice of the starfish-donning, geriatric Mermaid Man on "SpongeBob SquarePants."
A first generation American Ernest Borgnine was born Ermes Effron Borgnino on January 24, 1917, in Hamden, Connecticut. His father was Camillo (later Charles) Borgnino of Ottiglio, in northern Italy and his mother was Anna Bosselli, from Carpi, Italy.
Borgnine showed no real interest in acting until well after a ten-year stint in the Navy. He was 32 when his mother suggested that he become an actor, observing "you like to make a fool of yourself in front of other people" so Ernie enrolled in the Randall School of Drama in Hartford and then moved to Abingdon, Virginia for Robert Porterfield's famous Barter Theatre.
Times were lean for Borgnine. He had married for the first time and moved from the Barter to New York, quickly getting noticed for his role as a male nurse in a Broadway production of "Harvey" but he soon moved back to the Barter school again. He then returned to New York but the nascent medium of television, not the stage, sustained him for a while. Borgnine prided himself on not being picky. His original TV work included a stint in the action serial "Captain Video and His Video Rangers." He was noticed by Delbert Mann, himself a budding director, who encouraged Borgnine and gave him small roles.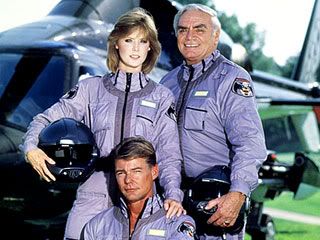 Borgnine's true break came when he moved to Los Angeles and landed the role of Sergeant "Fatso" Judson in Eternity, a smash hit that, in addition to launching Borgnine's helped reinvigorate numerous careers including Frank Sinatra's and Deborah Kerr's. He played the bad guy again, though one of the goons this time, in Johnny Guitar. Borgnine then parlayed his new-found notoriety with the lead in a screenplay written by Paddy Chayefsky, that of Marty, in the film of the same name, slated to be directed by his mentor, Delbert Mann. The story was about an underdog named Marty, a self-avowed ugly man, who has to evolve beyond his dedication to his overbearing mother and his bonds with his best friend, when he falls in love with Clara, a woman who is also unpopular and unattractive, played by Betsy Blair.
Marty was a surprise hit, was nominated for eight Oscars (including Best Picture and Best Director for Mann) and won four, including Borgnine's unexpected win over a very crowded field which included his co-star in Bad Day at Black Rock,Spencer Tracy, and a posthumous nod to James Dean (who had died the previous September in a car crash) for his role in East of Eden.
The Oscar helped keep the actor in the game and the next seven years included a mix of TV and film work including A Catered Affair, Jubal, The Vikings and various "Playhouse" appearances on the small screen.
1962 brought "McHale's Navy," with Borgnine assaying the role of Lt. Commander Quinton McHale, the put-upon chief of PT boat 73. The cast included Joe Flynn and Tim Conway (Conway would, 35 years later, team up again with Borgnine as the voice of Mermaid Man's sidekick, Barnacle Boy, on "SpongeBob SquarePants"). "McHale's" had a healthy following for four years.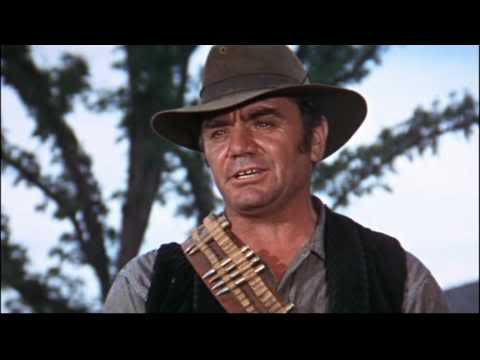 Borgnine had a mid-life Renaissance in the late '60s and early '70s. He played a small but pivotal role in The Dirty Dozen, was Boris Vaslov in Ice Station Zebra and was Dutch Engstrom, the taciturn but decisive bandit throwing in with Sam Peckinpah's Wild Bunch. He also joined the capsized cast of The Poseidon Adventure, played Shack, the train bull in The Emperor of the North Pole and was the simple-minded but helpful Cabbie in Escape from New York.
Borgnine was married five times. His second marriage was to the fiery actress Katy Jurado. It began in 1959 but was over four years later. Reports differ on when he met his third wife, Ethel Merman. She claimed it was in November of 1963, the same month that he was finalizing his divorce to Jurado. He insisted it wasn't until the next spring. Regardless they were married on June 24th, the following year. It lasted less than a month. In her autobiography entitled "Merman," the actress intimated that Borgnine was abusive stating, "I just feel lucky to have been able to 'walk' away from the marriage." She devoted an entire chapter, the twenty-eighth, to their union. Entitled "My Marriage to Ernest Borgnine" it consisted of one blank page.
His last marriage, to Tova Traesnaes, a cosmetic and skin-care product entrepreneur, lasted over 35 years and until his death. Borgnine had four children: Gina Kemins-Borgnine, the child from his first marriage to Rhoda Kemins, and three from his fourth wife, Donna Rancourt, named Diana Rancourt-Borgnine (born December 29th 1970), Sharon (born 1965) and Cristofer (born 1969). Oddly, in his autobiography, "Ernie" Bornine only acknowledged the first three children, dropping Diana out entirely.