Nakon niza godina kombiniranja oko televizijske varijante Scream serije, podosta promjena vezanih za tko će stajati iza nje, MTV je jučer navečer napokon krenuo sa prikazivanjem. Moderni Scream kreće sa čestim pojmom cyberbullyinga, naime razmažena bogata plavuša uspjela je snimiti kolegicu iz škole kako se žvali sa drugom curom i eto viralnog videa.
"Glavnoj glumici" videa to baš izgleda da i ne smeta previše, ali zato maskirani ubojica napada "snimateljicu" u remakeu kultnog prvog ubojstva iz filma Scream. Nakon toga se upoznajemo sa čitavom plejadom uber klišejiziranih likova na kakve smo naučili u slasherima, ali ovdje su ih još dodatno "potelevizili". MTV definitivno zna svoju ciljanu publiku.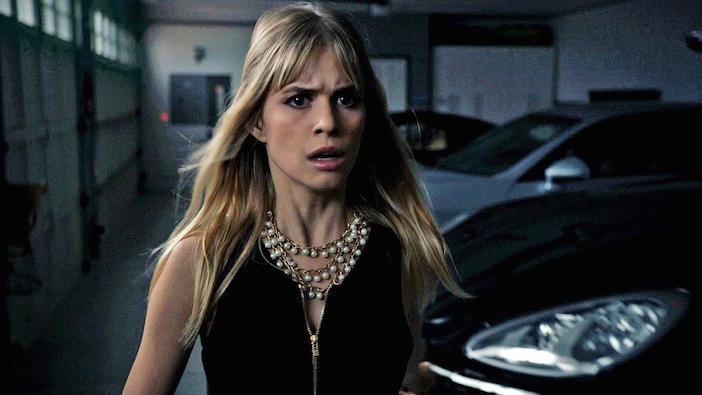 Taman kao stvoreno za nove generacije, svi su nekako super cool, masovno se oslanja sve na snimanja, kamere, internete, mobitele (ok mobiteli su sada skoro pa oldksul:), a u prvih 40 minuta se toliko već stvari podogađalo da se fakat moraš fokusirati da se ne pogubiš. Scream će definitivno biti nešto poput teeny slasher sapunice, što se itekako primjeti po scenariju pilot epizode. Uz sve vezano za nova ubojstva, ubačena je i (bitna) pozadinska priča o deformiranom tipu koji je pred koje vrijeme u njihovom mjestu pobio par učenika. U to ubacite tko je sa kim spavao, tko je sa kim bio oženjen, čija mama je sa čijim tatom itd i dobijete pravu horor sapunicu.
Produkcija je vrhunska, serija izgleda totalno filmovski što se zapravo i očekivalo od MTV-a koji je davno prestao biti muzička televizija. Na tren me malo sve podsjetilo na seriju Harper's Island, ali ajde Scream bar za sada nije toliko fokusiran na stvaranje mogućeg krivca od svakog svog lika. Ima vremena valjda i za to (novi trailer za prvu sezonu)…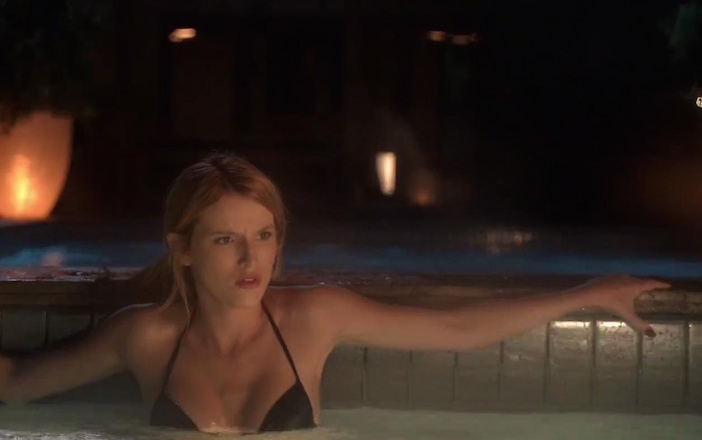 Ghostface je, kao što smo već X puta razglabali, pod potpuno drugom maskom. Zapravo, ne znam dali ima poante ga više zvati Ghostface budući da je maska prilično drugačija. Na prvu djeluje kao nekakva kazališna verzija Ghostfaceove maske iz Scream filmova.
Poput filma, u seriji se itekako reflektira na moderni horor žanr, a u jednom trenu i sami sebe isprdaju kada televizijska verzija Randya kaže "You can't do a slasher movie as a TV series". U globalu pogledati ću sigurno još koju epizodu, ali da sam fasciniran – nisam. Defitivno mislim da osim slasher aspekta nisam ciljana publika za ovakav tip serije.