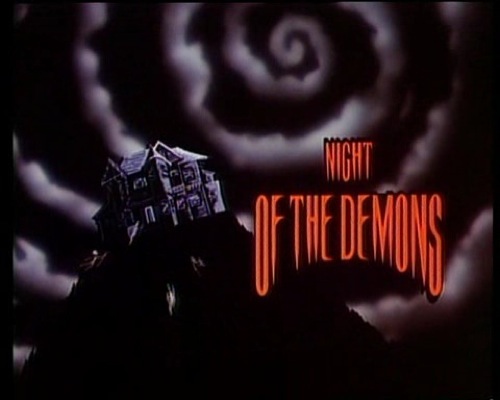 Ponovno gledanje ovoga filma vraća me u moje VHS dane. "Night of the Demons" je bio jedan od onih opskurnih ejtis horrora, koje sam premijerno prikazao na jednoj kvalitetnoj pijanki. Kako smo film gledali usred noći, sudionici ovoga velebnog trenutka su do pedesete minute filma već odustali od njega, te se pijanim koracima udaljili prema svojim kućama. Ja se nisam dao, te sam u solaži odgledao film do kraja. Kako sam u nekom moodu da se ponovno bacam na horrore koje su obilježili moju "žanr inicijaciju", sa guštom sam se vratio na "Night of the Demons". Čim vidiš da film počinje sa uvodnom špicom koja je rađena u animiranoj tehnici, baš znaš da te čeka sat i pol čistog, (ne)iskvarenog ugođaja koji su nudili filmovi iz kasnih osamdesetih.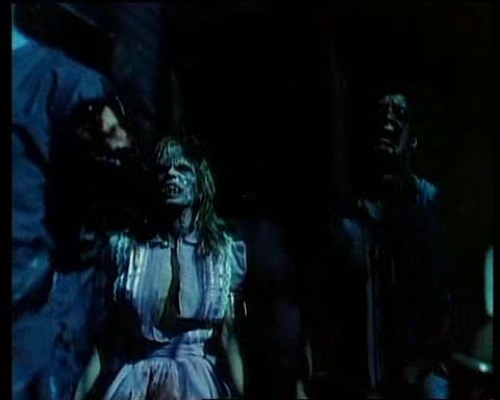 U centru priče je halloween party koji je grupa frendova organizirala u napuštenoj kući sa mračnom prošlošću. Osim što je kuća ranije bila mrtvačnica, mjesto je poznato po masovnom ubojstvu obitelji koje se tamo dogodilo. U ritmu preloše mjuze i stroboskopskih svijetala, party počinje. Organizatorica tuluma Angela predlaže zanimljivu igru koja ubrzo uzrokuje zajebane posljedice. Iz kuće se budi drevni demon i postepeno počinje opsjedati naše teenagere. Kao posljedica, slijedi nam borba za preživljavanje između par ljudi i njihovih prijatelja koji su postali deformirani demoni.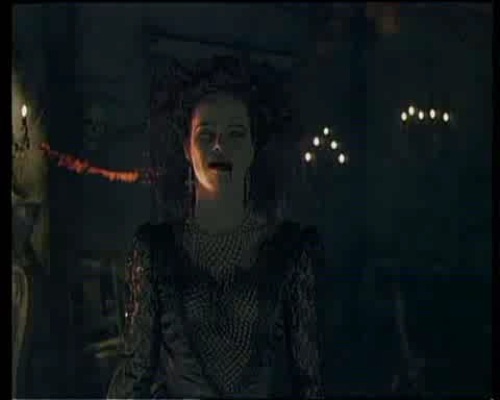 Kada film počne sa cirka 6 lažnih strašenja u 4 minute, moraš očekivati da će film biti samo dobra zajebancija. Dodaš na to mega loše frizure, spektakularnu muziku, te danas razumom zabranjenu odjeću i vrlo čestu neobaveznu golotinju, dobivaš fun packed 90 minuta dobre zabave. Demoni su totalno cool napravljeni, a par puta se i vidi direktni utjecaj "Evil Deada". U radnji se svako toliko naiđe na neku nelogičnost, ali what the heck preko toga se u ovakvom tipu filma lako prelazi.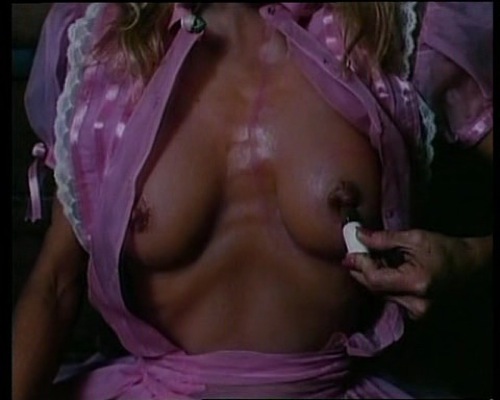 U "Night of the Demons" glumi i popularna scream queen Linnea Quigley, koja se posebno ističe po sceni kada se manično počne mazati ružem za usne, te si ga naposlijetku nabije kroz bradavicu. Amelia Kinkade koja je glumila Angelu, svoju je ulogu ponovila u dva nastavka. Trivie radi, ona se više ne bavi glumom nego izdaje knjige u kojima ljudima objašnjava kako mogu pričati sa svojim životinjama. Amelia tvrdi da ima psihičku povezanost sa životinjama. Pa ti glumi u horror serijalu :-)