Kako obožavam kada mi se neke stvari baš onako lijepo poklope. Dan prije FrightFesta, taman kada imam slobodnu večer, obližnje kino prikazuje Lucio Fulcijev The Beyond, savršeno…
Prince Charles Cinema je kultno kino koje se nalazi u West Endu, nekih pedesetak metara od Leicester Squarea. Otvoreno je u šezdesetima, a poznato je prikazivanju art, kultnih i old skul filmova. Uvijek uoči FrightFesta gledatelje počaste sa nekakvom horror poslasticom, prošle godine je prikazan Hatchet uz live komentar redatelja Adama Greena, a ove godine su ponudili double bill – The Beyond i Dead and Buried iz 1981. Potonji mi je bio malo prekasno za prvi dan, a i nedavno sam ga gledao, te na HorrorHR imate i moj stav o filmu.
Više o filmu The Beyond u zasebnoj recenziji koju počnem pisati čim ovo pošaljem "na internete", a za sada malo fotki: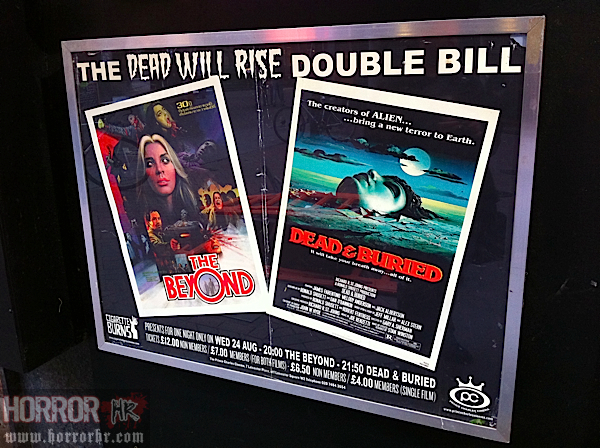 Kino se nalazi doslovno 50 metara u uličici iza Empire Cinemas u kojemu se održava FrighFest. Kada ste u Londonu preporučujem da pogledate što se prikazuje, jer inače imaju odlične filmove. Recimo nedavno je bio Terminator 1 i 2, pa serijal Steve McQueena etc…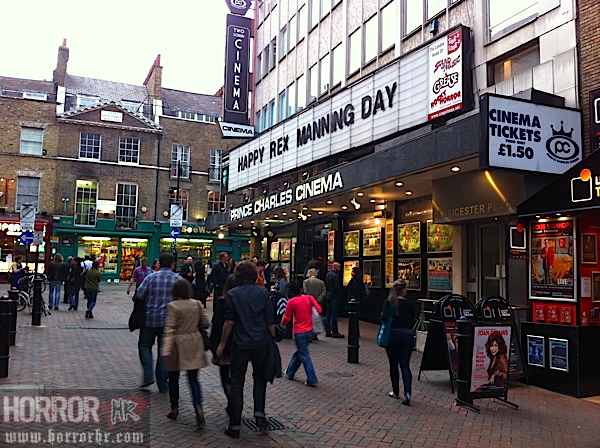 Film je počeo u 8 sati, karta je 4 funte za članove, a 6.5 funti za one koji nisu članovi. Koliko sam vidio, bilo je oko storinjak ljudi, velika većina članovi. Fora je to da je profil posjetitelja raznolik, od horror geekova (u manjini), do velikog broja tipova u odijelima i skockanih žena.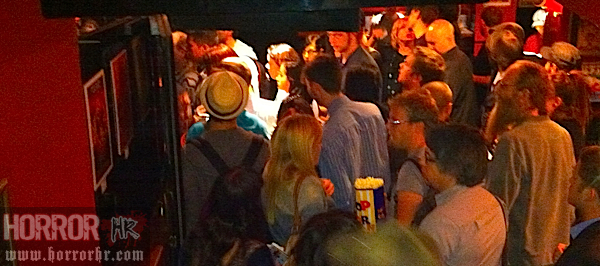 Priprema za film. Vrlo ugodne kožne sjedalice, a u međuvremenu se puštala neka njemačka hippie glazba :-)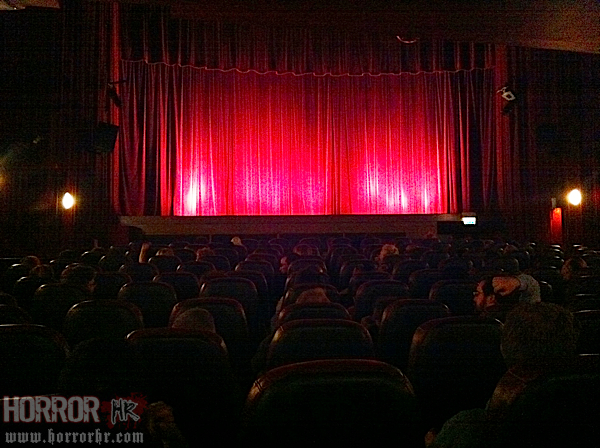 Sjećate se ovoga? Klasik scena ;)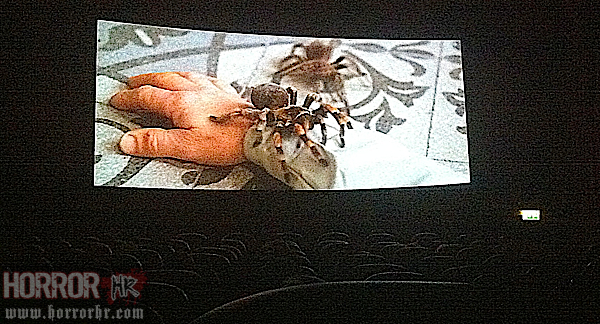 A sada se bacam na pisanje stava o filmu…