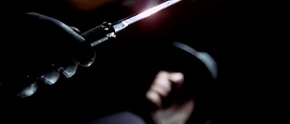 Sergio Martinov film "La Coda dello scorpione" klasičan je predstavnik talijanskog giallo filma. Nakon što joj muž pogine u avionskoj nesreći, Lisa dolazi u ugodnu situaciju da mora pokupiti milijun dolara na koliko je mužić bio osiguran. Odlazi u Grčku podignuti novac, ali problemi počinju kada nepoznati ubojica počne nožem ubijati ljude vezane za ovaj slučaj.
Prije mjesec dana sam u par kupovina sa SecondSpina uspio nabaviti jedno 6-7 Giallo DVDa, praktički većinu najpoznatijih predstavnika ovoga žanra koji je navelike utjecao na formiranje slashera. Povremeno mi dođe gušt da se bacim na nešto talijansko, ali i dobro. Kako mi tu moja Lucio Fulci kolekcija baš ne pomaže, na tapet moraju doći giallo filmići. Kao pravi ljubitelj slashera, potpuno je logično to da mi giallo filmovi mogu uljepšati večernje gledanje TV-a.
"Case of the Scorpion's Tail" je u globalu zanimljiv i napet italo krimić. Ako ste iz slashera naučili sve red herring fore, ovakav tip filma vas može dodatno iznenaditi jer uspjeva skoro svakih desetak minuta ubaciti neki twist koji ti okreće razmišljanje o tome tko je ubojica. Volim kada mi film pruži to da mi se izvrti bar 3-4 sumnjivca, a dodatno me zaintrigirala promjena od toga da praktički vidiš tko je ubojica, a situacija se vrlo brzo promjeni.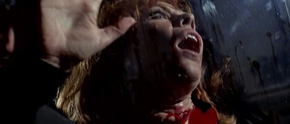 Većina filma se vrti oko istrage čovjeka iz osiguravateljske tvrtke, iznimno zgodne novinarke koja mu pomaže i čak dva ekstra inspektora koji su tu da povremeno okrenu gledateljevu pažnju prema osobi X. Film je odlično sniman, glazba apsolutno paše, a i gluma je na vrlo zadovoljavajućoj razini. Uz sve to posebno mi je psalo napokon neki od gialla gledati sa talijanskim audiom i engleskim titlovima, a ne onim, kod italo horrora čestim, lošim engleskim dubbingom. Jest, dubbing je nekad pozitivna stvar, posebice kod filmova tipa Zombies 74, ali kod ovakvih "pravih filmova" preferiram originalni audio.
Iz perspektive akcije, ubojica na trenutke izgleda odlično – kada ga snimaju od iza i vidi mu se crno "odijelo" i šešir, ali u nekim scenama ispada skoro pa komičan kada izgleda kao neka fitness zvijezda u crnoj pripijenoj koži. Gledajući sex i gore, ovog prvog ima nešto uz malo pokazivanja bujnih grudi zgodne protagonistice, dok je drugog još manje – par loše odrađenih rezova i ajde solidno zabijanje boce u glavu.
Uskoro se vraćam giallu, mislim da imam DVD onog filmića u kojemu glavnu ulogu ima James Bond George Lazenby