Ova knjiga objavljena 1996 godine od strane DC Comicsa, kolekcija je tri Batman: Legends of the Dark Knight Halloween specijalnih izdanja. Iza nje stoje Tim Sale i Jeph Loeb, autori popularnog "Batman: The Long Halloween", koji pod imenom "Duga Noć vještica" (preview) za dva tjedna izlazi u Hrvatskoj u izdanju Fibre.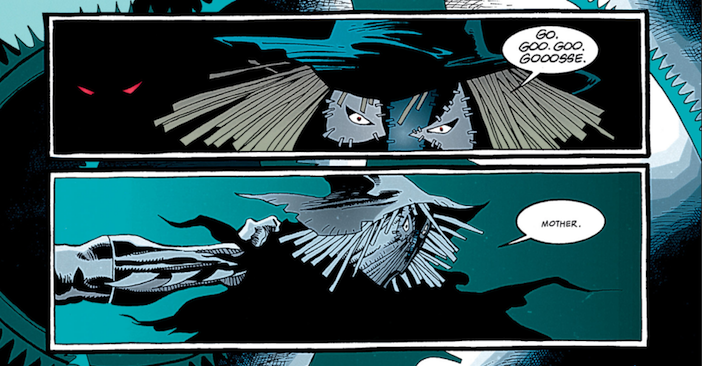 "Batman: Haunted Knight" kolekcija je od tri priče koje su tematske vezane za Halloween. U prvoj Batman se bori sa Scarecrowom, odličnim negativcem ko' stvorenim za ovaj praznik horora. Dotični uništava sve elektro centrale u Gothamu, sa ciljem da kombinira mrak i svoja halucinogena oružja i time donese paniku građana Gothaman na novu razinu. Uz to, Bruce Wayneu se počne sviđati misteriozna žena, koja dakako ima dodatne planove.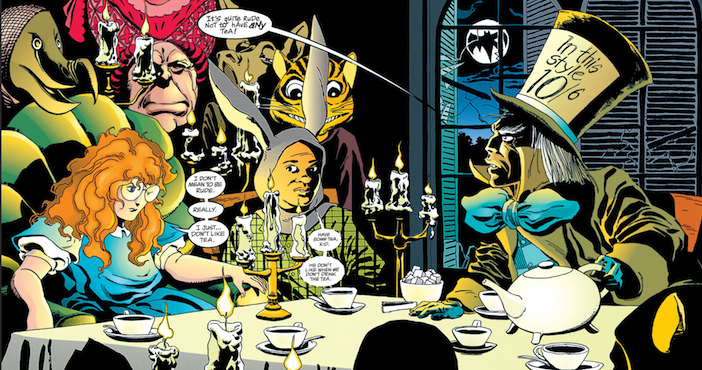 U drugom dijelu Batmanovih pustolovina za Halloween neprijatelj je Mad Hatter. Manijak sa inspiracijom iz poznate knjige "Alisa u Zemlji Čudesa", po samim Batmanovim riječima ispada negativac protiv kojeg mu se vrlo teško boriti. Nije to radi njegovih specijalnih moći, već dobivamo dodatne kockice u priči o ubojstvu Bruceovih roditelja, gdje se vidi presudni utjecaj čitanja spomenute knjige.
Treći dio počinje kao borba sa Penguinom, ali se pretvara u noćnu moru gdje Batmana posjećuju njegovi neprijatelji (uključujući Poison Ivy i Jokera), a sve zapravo služi kao točka preispitivanja svoga života do sada pitanje dali je Bruce Wayne zapostavio sebe nauštrb Batmana.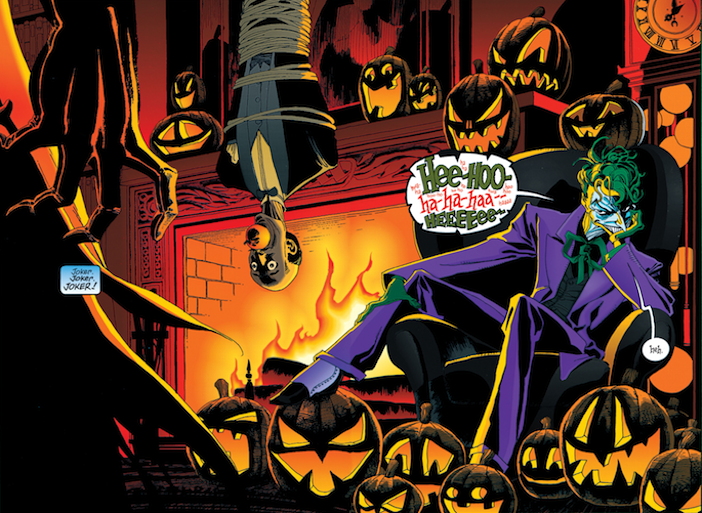 U globalu, vrlo dobra knjiga o Batmanu, zanimljive priče sa odličnim, a na trenutke fantastičnbim crtežom. Ne gotivim baš superhero stripove, ali baš mi je drago da me ovaj Halloween na HorrorHR specijal ponukao da ovo pročitam.