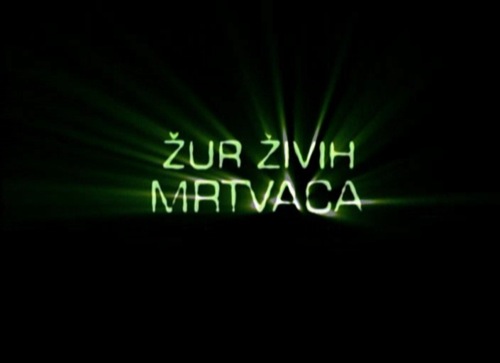 Samotni zombie luta mračnim ulicama Beograda. Na prozoru jedne zgrade primjećuje ženu kako pleše, te se odlučuje samo pozvati na party. Praktični zombie ne pokušava srušiti vrata, već u manirima gentlemana pozvoni. Vrata mu otvara nekakva oštrokondža, koja ga u nedostatku pravih frajera na partyu, pušta unutra. Za razliku od uobičajenih filmova ovoga horror podžanra, zombie je ovdje prilično opušten, te nakon što mu se sve trebe počinju upucavati, on ih leđero odjebava.
Nakon što curke zaključe da "on mora da je peder", na opće čuđenje iz sobe izlazi sestra spomenute oštokondže, čudni curetak koji se nikada ne miče iz okova svoja četiri zida. Između cure i zombija se dešava romanca, te zaljubljeni odrade prvi zajednički ples. Inače first-time plesači svojim partnericama stanu na nogu, a ovdje imamo jedan cool detaljčić, gdje zombiju usred plesnog zanosa puca koljeno pa se brzo snalazi vraćajući kost na mjesto.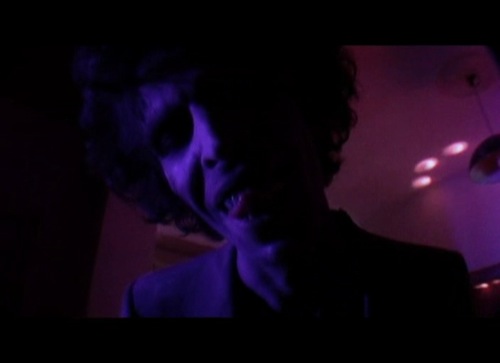 Usred nošenja koktela svojoj novoj simpatiji iz žila mu štrcne krv u posudu punča. Ubrzo nakon toga jedna od treba sa partya uzme gut toga alkohola i transformacija počinje. U roku od dvije minute, svi se međusobno pokolju, čupaju se ruke, vade organi – the usual. Uz to novo stvoreni zombiji, pobiju par geekova u sobi do, gdje sa povicima "Nerds, nerds, nerds" autor filma zasigurno daje posvetu "Revenge of the nerds" serijalu.
U svom tom pokolju, naš mirni zombie i njegova djevojka odlaze u sobu, te se rezultat vidi devet mjeseci nakon, kada cura u visokoj trudnoći sjedi uz grob svoga momčine.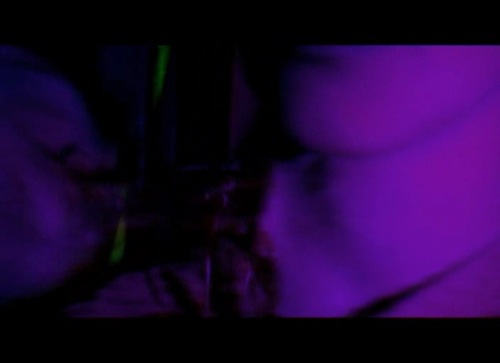 "Žur živih mrtvaca" iliti "Party of the Living Dead" je kratki filmić Siniše Dugonjića, koji je zaslužan za scenarij, režiju i montažu. Makar je ovo djelo stvorenu u kućnoj radinosti, ispalo je totalno zabavno, pa čak može služiti kao primjer kako bi dobri fan filmovi trebali izgledati. Od vrlo jednostavnog zapleta, uspjelo se napraviti zanimljivi tijek radnje, komplementiran vrlo dobrom muzikom, te što je najvažnije kvalitetno odrađenim specijalnim efektima. Ovdje imamo pucanje kostiju, čupanje ruku i grkljana, vađenje srca, te obvezatno vađenje crijeva.
Spomenuti ću još i jednu stvar koja daje totalno cool štimung. Groblje u početnoj špici i u završnim kadrovima djeluje potpuno posebno, djeluje kao crossover crtića i filma.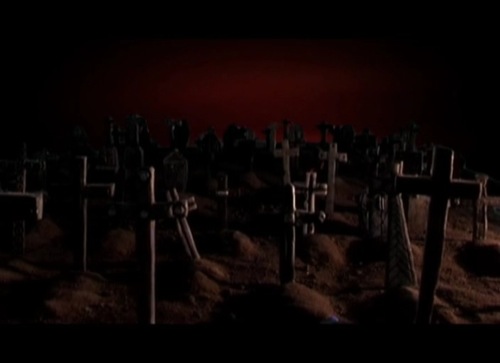 Izgled glavnog zombija je malo drugačiji od ostalih. Taj originalni djeluje kao karikirana verzija Billa Heinzmana, početnog zombija u Romerovom "Night of the Living Dead", dok ovi stvoreni od njegove krvi, više djeluju kao da su inspirirani demonima poput Bavinih ("Demons" 1/2) ili bi još bolja usporedba bila sa onima iz Angeline vojske mrtvih u trilogiji "Night of the Demons". Čak me ova zombijeva djevojka, sa svojim fizičkim izgledom i ponašanjem, posebno podjsećala na lik Linnea Quigley iz prvog "Night of the Demons".