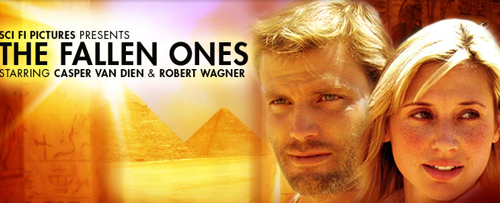 Neki dan je koalicija za praćenje Casper Van Dienove horror karijere uskladila svoje slobodno vrijeme i odabir je pao na Sci-Fi Channel produkciju Kevin VanHookovog filma o dvadesetmetarskoj mumiji. Omiljeni nam vitez žanra Casper glumi elitnog arheologa koji na američkom jugu pronalazi ogromnu mumiju. Svi se čude oko toga kako je mumija popraćena nevjerojatno starim natpisima, dok nikome na pada na pamet nešto jednostavno poput "Jebote, ovo je mumija dvadesetmetarskog čov'ka". Njegov poslodavac (očito propali Robert Wagner) ne želi dijeliti informacije o otkriću nikome jer baš usred te nevjerojatne pustopoljine bogu iza nogu, planira napraviti elitni hotel. Stvari postaju "zanimljive" (primjetili ste navodnike jel?) kada dolazi do triptiha – oživjela mumija, nasilni pali anđeo i hrpa podanika koja se kao probudila iz svog tisućljetnog sna, a izgledaju kao lokalni trailer trash.
Nevjerojatno, ali ovo je prvi film koji je tako počeo da smo prvih pola minute mislili da gledamo nekakav trailer. Onaj jeftini TV glas počinje pizditi o nekim divovima i kada smo već rekli u jebote ovo treba nabaviti skužimo da je to zapravo naš "feature presentation". Efekti počinju divljati, te već u prvoj minuti imamo vizualno sputane previsoke momke i neke prste koji se pretvaraju u zmije. Uz to, Casperovo prvo pojavljivanje u kadru je popraćeno takvom spektakularnom muzikom da bi neupućena osoba doslovno pomislila da gleda novog Indiana Jonesa. Makar cijelom filmu ta velebna glazba pokušava dati neki "big budget" avanturistički đir, zapravo djeluje kao ironični pokušaj da se napravi nešto iole pozitivno.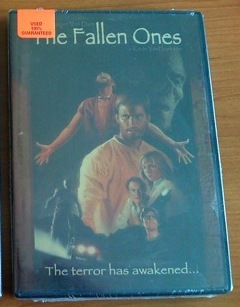 Za neočekivati je bilo to da se film trudi biti ozbiljan, te radi toga vjerni fanovi Casperovog šrot portfolia ostaju zabezeknuti. Scenaristi se stvarno trude, ali većina diskusija i filozofija jednostavno možeš bez beda preskočiti jer se film gubi na svim planovima. Kad krene neka akcija može se "uživati" u oceanu klišeja, a sve u svemu film je prilično dosadan. Kao pravo manijak gledao sam čak jedan dokumentarac sa DVDa i poslušao malo audio komentara, ali sam naprasno zagasio DVD player kada je redatelj počeo frfljati o svojim uzorima Spielbergu i George Lucasu.
I btw za sadomazohiste – DVD ovog filma možete osvojiti na HorrorHR forumu.