Kyoko je mlada glumica, u filmskim krugovima poznatija kao "horror queen". Njena karijera u horror filmovima je na vrhu, ljubavni život joj isto tako cvijeta – očekuje dijete. Jedne noći vraćajući se sa svojim zaručnikom sa posla, autom zgaze mačku. Nakon što vide jadnu mrtvu životinju, vraćaju se u auto i odlaze. Zajeb je to što je mačka od maloga Toshia, zajebanog osvetničkog duha koji je u prvom dijelu Ju-on: The Grudge terorizirao i riješio "budućnosti" mnogo ljudi…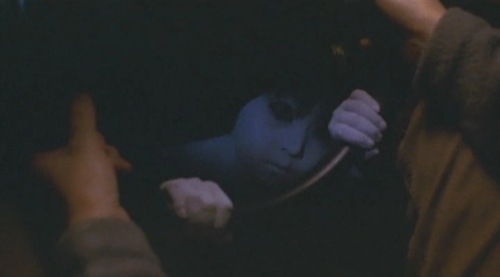 Par minuta nakon nesreće, mali Toshio se pojavljuje u autu i uzrokuje sudar. Kyoko ostaje ozlijeđena, te u šoku primjećuje da joj iz gaćica curi potok krvi. Njen zaručnik završava u komi. Svijet joj se polako počinje rušiti. Nakon mjesec, dva, Kyoko sa TV ekipom odlazi na snimanje televizijske emisije o duhovima, a mjesto snimanja je famozna kuća iz jedinice. Prokletstvo se počinje širiti…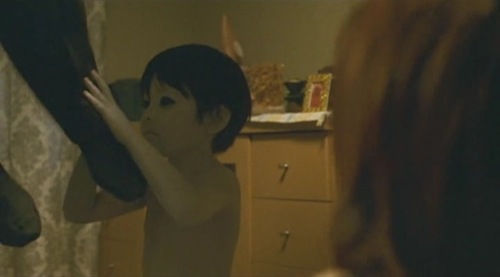 Drugi dio Ju-Ona sam počeo gledati bez ikakvih očekivanja, a sada mogu reći da mi je film čak bolji od jedinice! Jest, nisam mislio da ću to prečesto govoriti, ali eto nastavak djeluje bolji od izvornog filma (zanemarivši Ju-On the Curse 1 i 2 iz cijele križaljke). Gluma je savršena, postoji samo možda jedan ili dva sporedna lika koji su prosječni, dok je ostatak ekipe izniman. Priča je podijeljena u par "nevidiljivih epizoda", tj. štorija o smrti svake individue koja je na njihovu postala žrtva Ju-On prokletstva.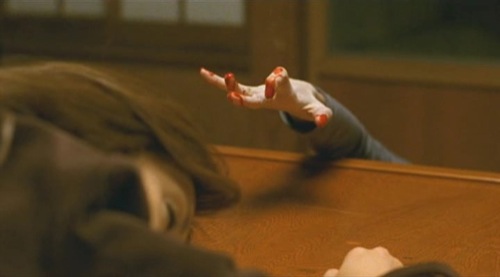 Timeline tih ubojstava je očekivano malo izmiješan. ali se vrlo lako prati. Baš taj timeline daje neke od nezaboravnih momenata koji se vide u scenama poput djevojke koja čuje misteriozno lupanje po zidu, a zapravo sa time se upoznava sa svojom smrti. Uz to mi se posebno sviđao jedan poseban štih miješanja različitih "paralelnih" stvarnosti, koji me na trenutke podsjetio na najbolje horror uradke osamdesetih godina (nešto ala "House" i neke "Nightmare on Elm Street").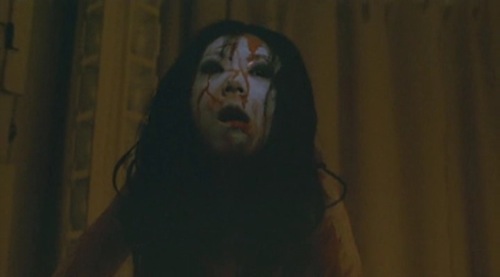 Creepiness je na zavidnom nivou – osim "poslovično uspješnog" Toshia, njegova majka Kayako se pojavljuje u par iznimno "zajebanih" scena. U dvojci se ona nekako više ističe, lice joj je još strašnije, a dodatni "splatter" krvi po njenom tijelu dodaje ekstra dimenziju strave.
Iznimno jak film, savršen od početka do kraja. Toplo preporučujem.